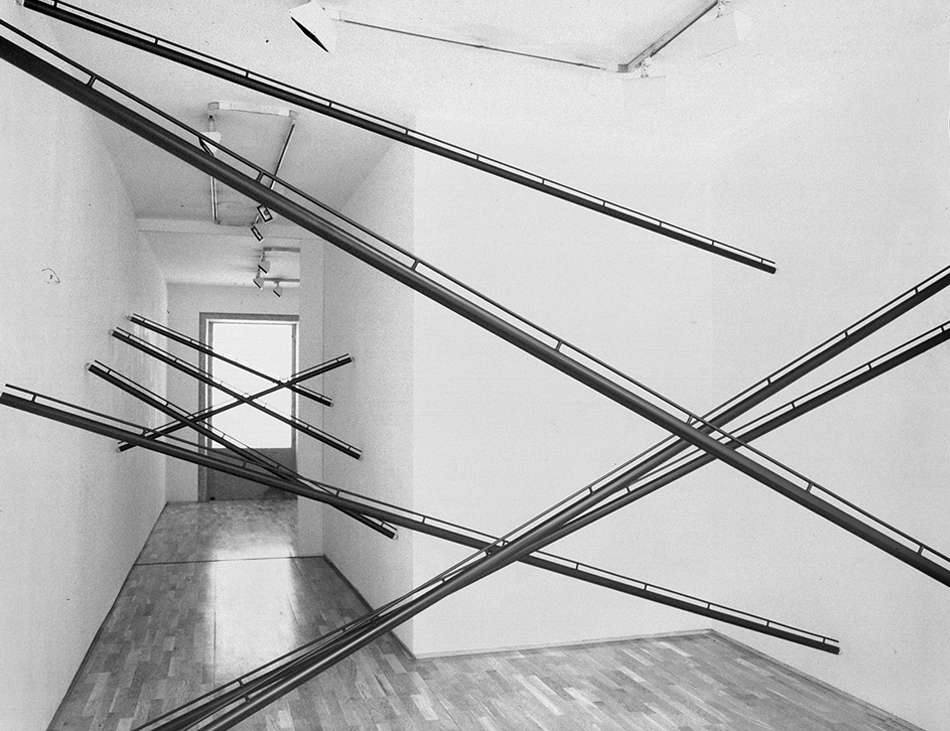 Medo não medo
1988/1998, steel and golf balls
Galeria da Restauração, Porto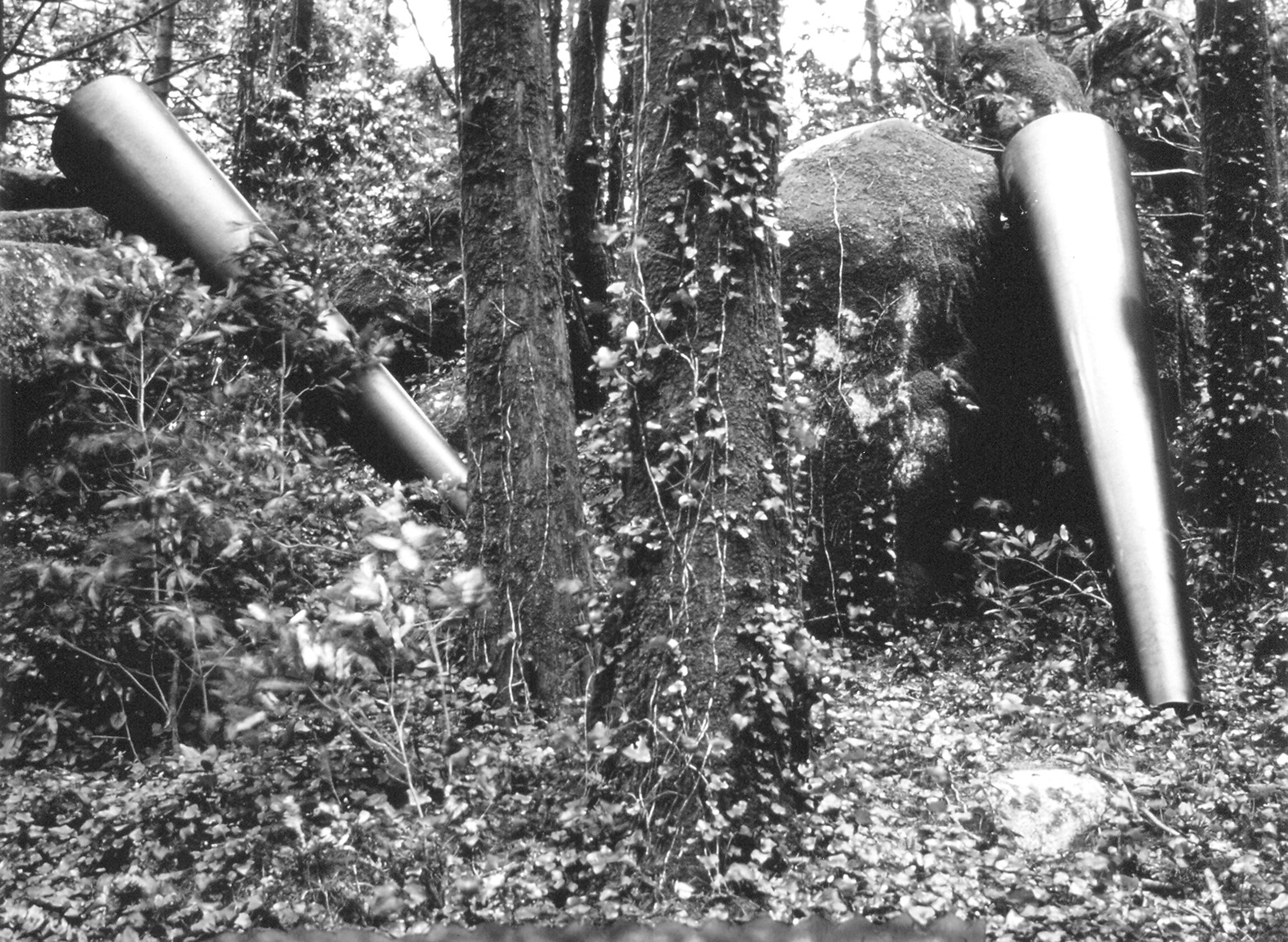 Thick Layer of Silence (on entering the world)
2000, steel
2 pieces, each: 450x75x75cm
Parque Histórico da Pena, Sintra, Portugal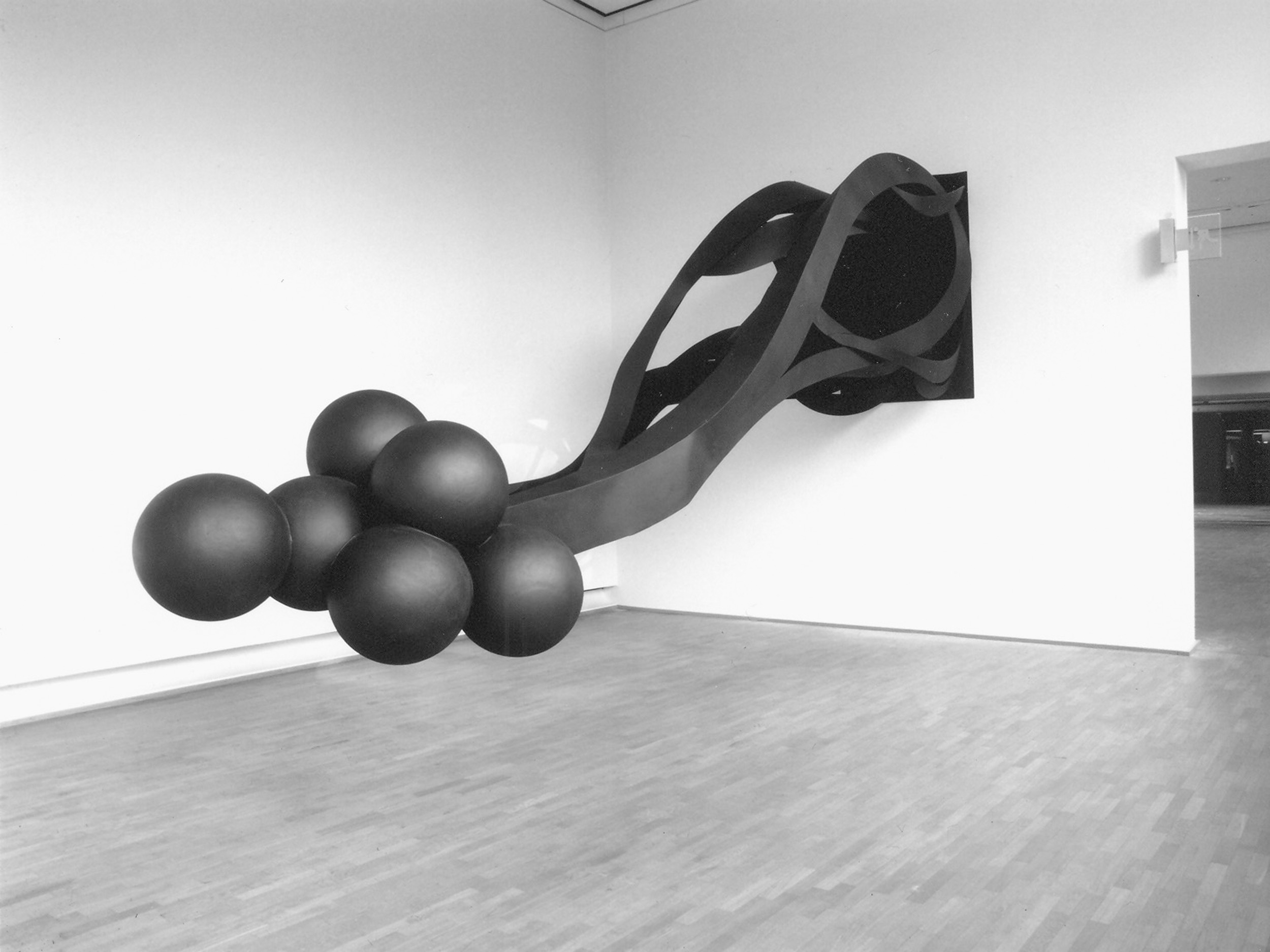 What shall I do when you are not here?
2004, steel
210x120x524cm
Coll. Museum Folkwang Essen, Germany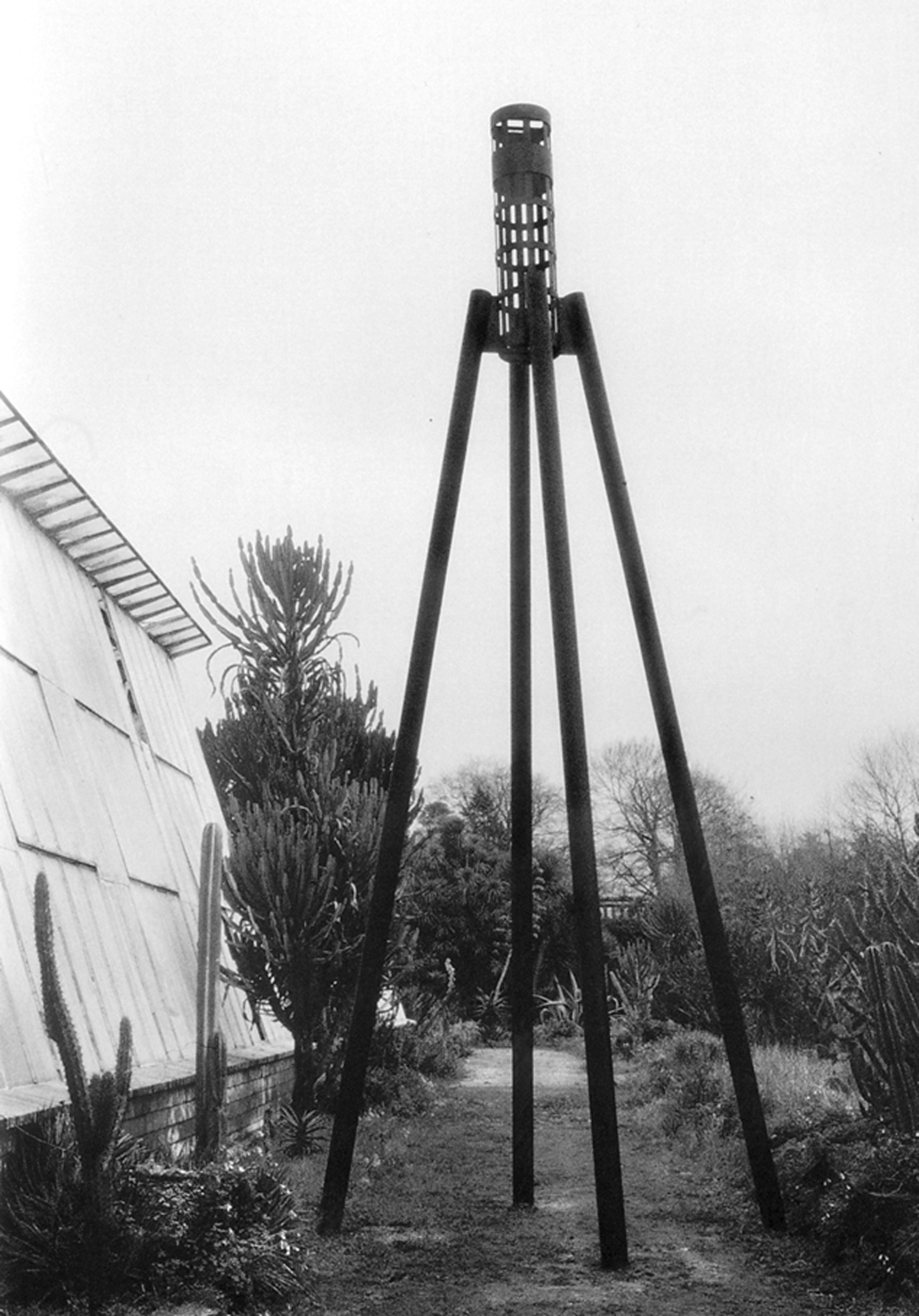 Secret sovereignity (until the moment our sweet meeting comes)
2000, steel
714x280x280cm
Coll. Peter Meeker, Porto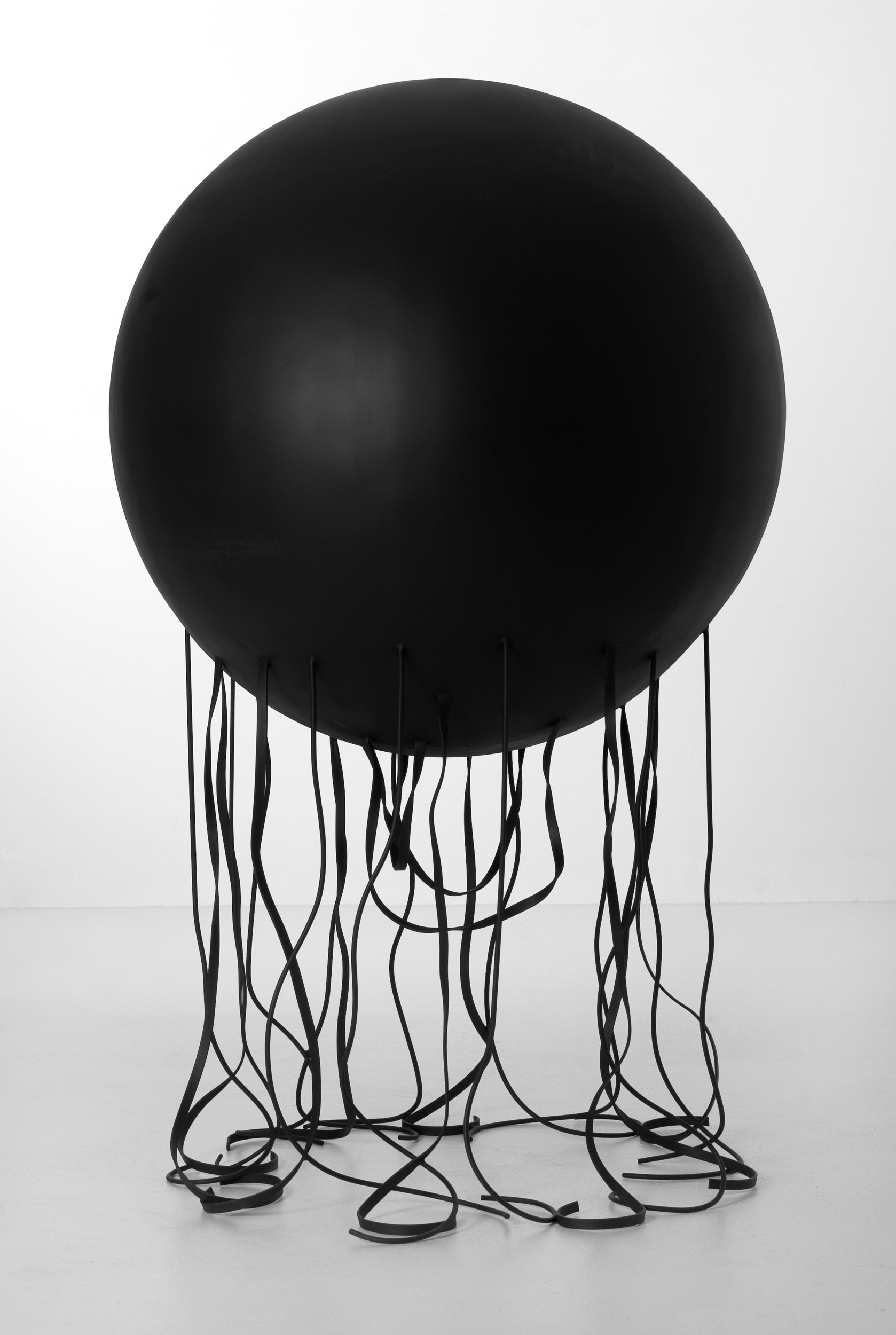 Extinguish my eyes
2005, steel
214x130x130cm
Coll. Esbjerg Kunstmuseum, Denmark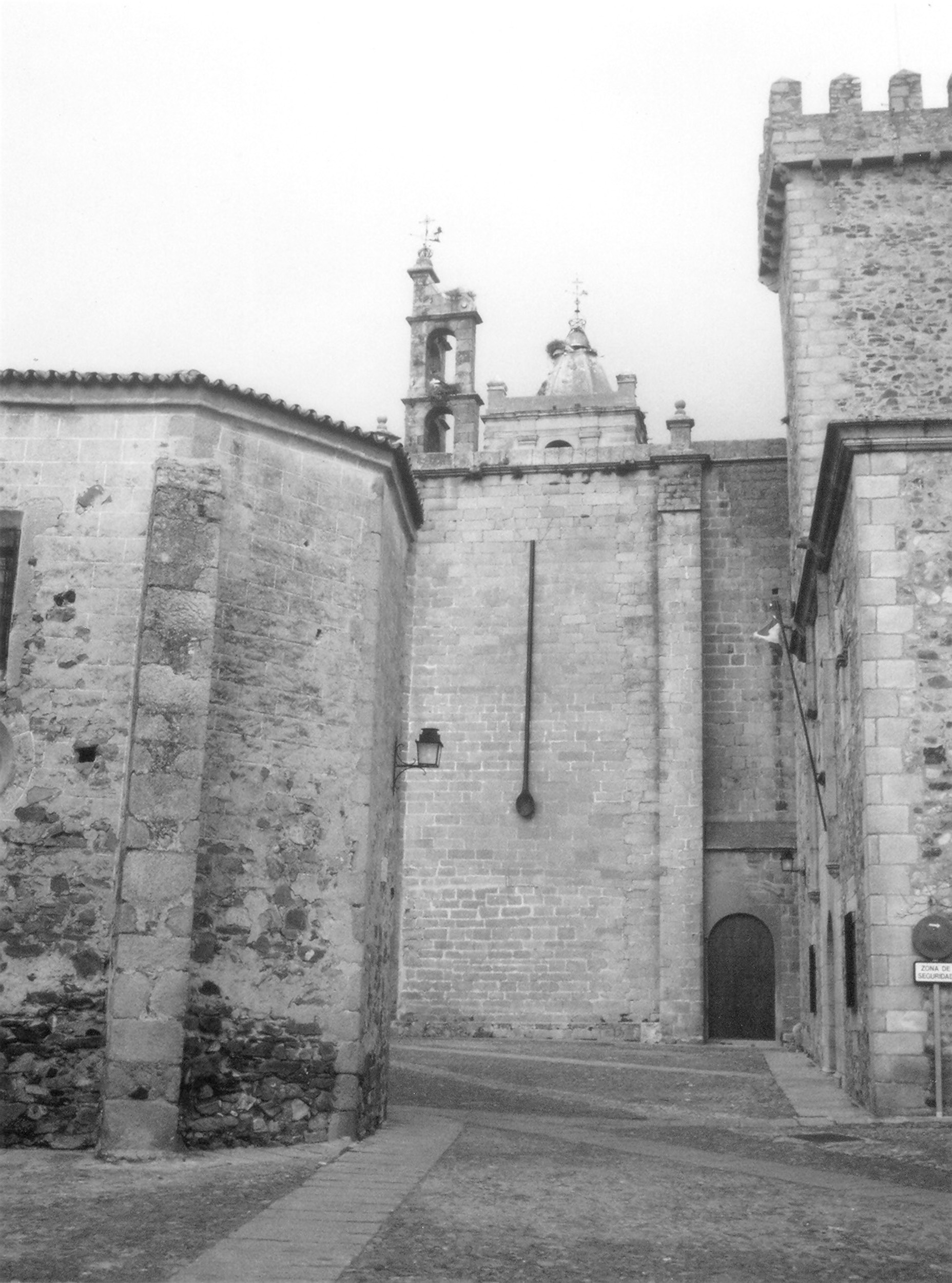 Sad and vertical Europe
2000, steel
900x56x30cm
(Iglesia de San Mateo, Cáceres)
Coll. Elga de Alvear, Spain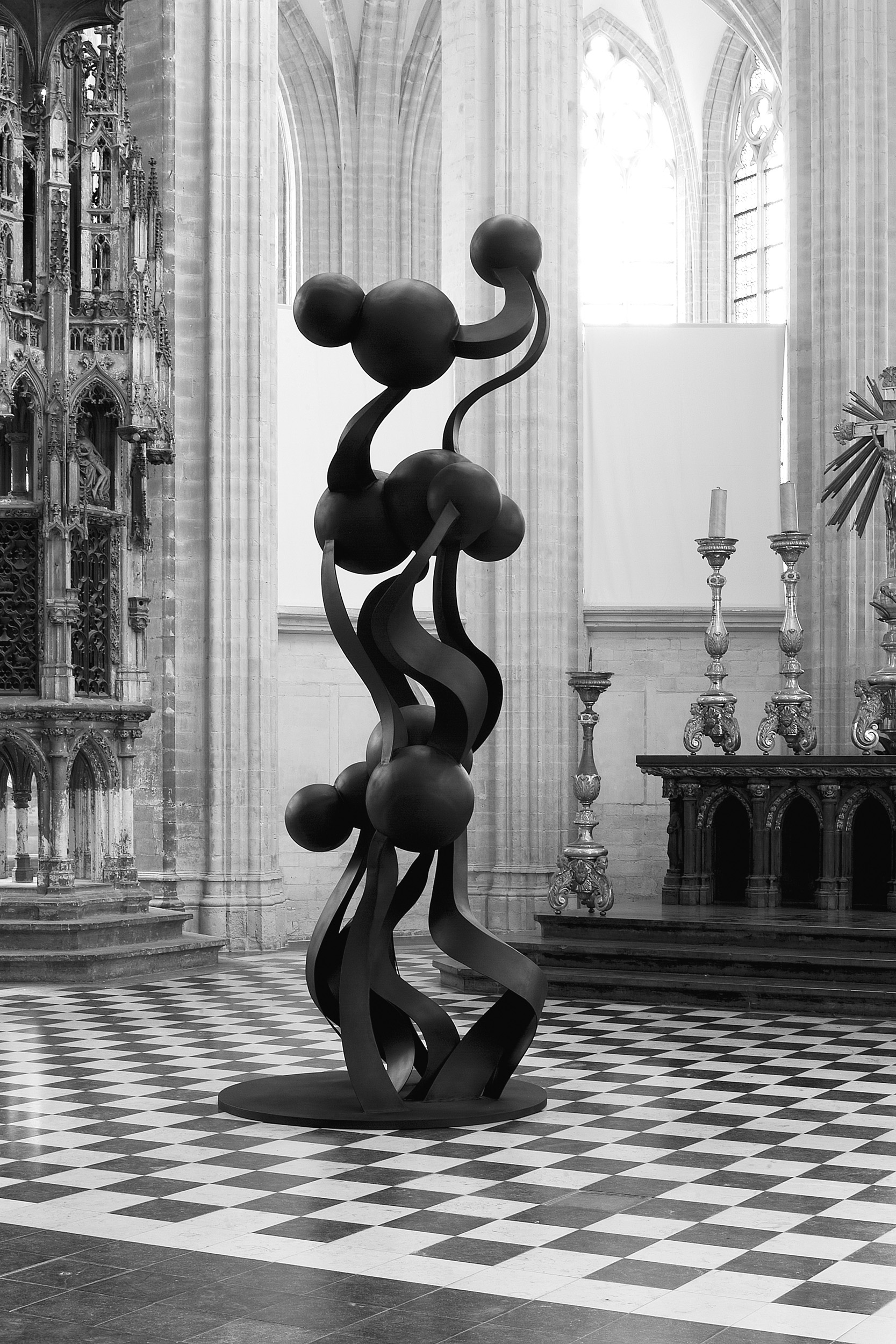 I want everything from you
2006, steel
375x140x140cm
(Mens / Mankind)
St. Peterskirche, Leuven, Belgium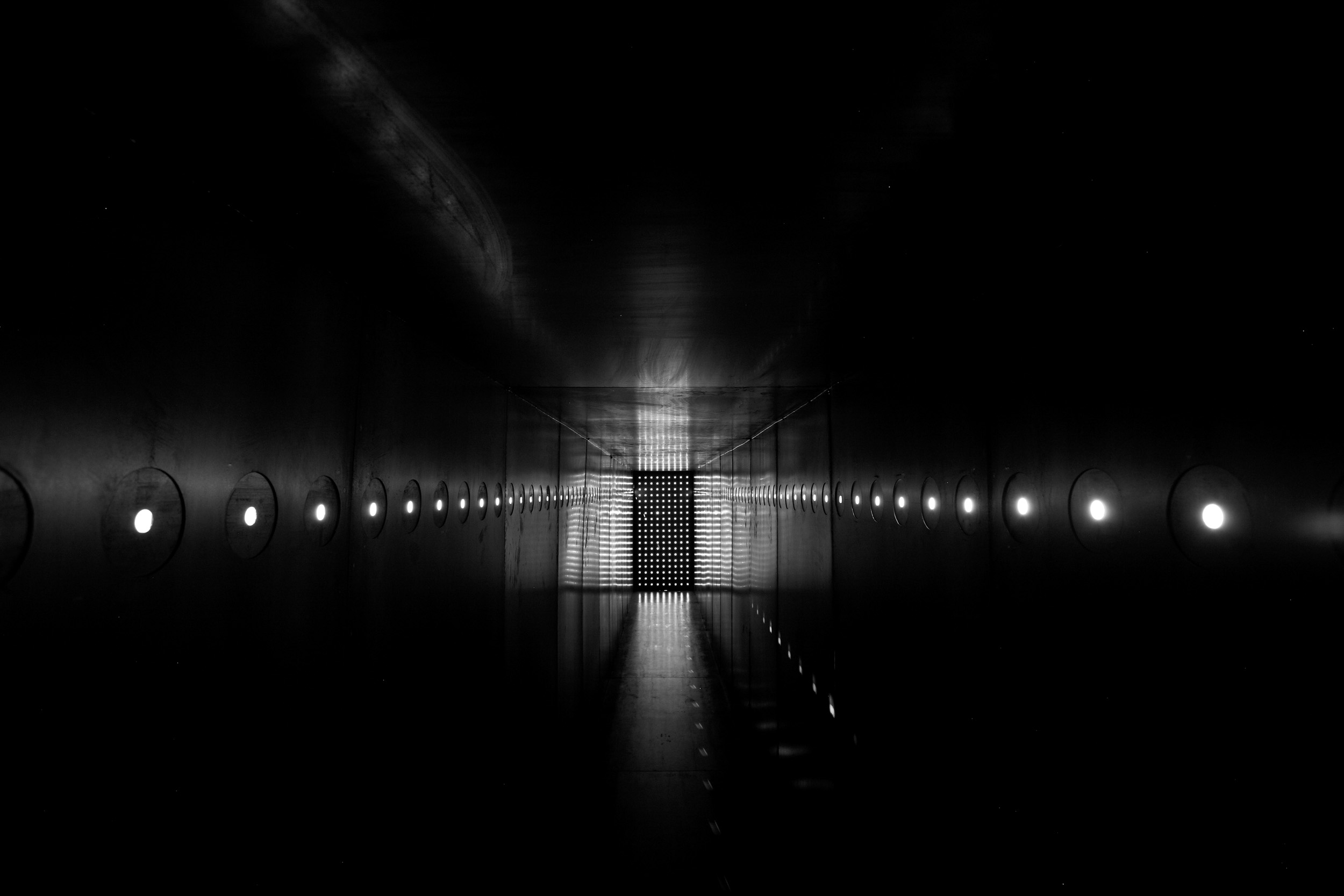 Onde estou?
2007, steel
200x100x2300cm
Fondazione Volume!, Rome, Italy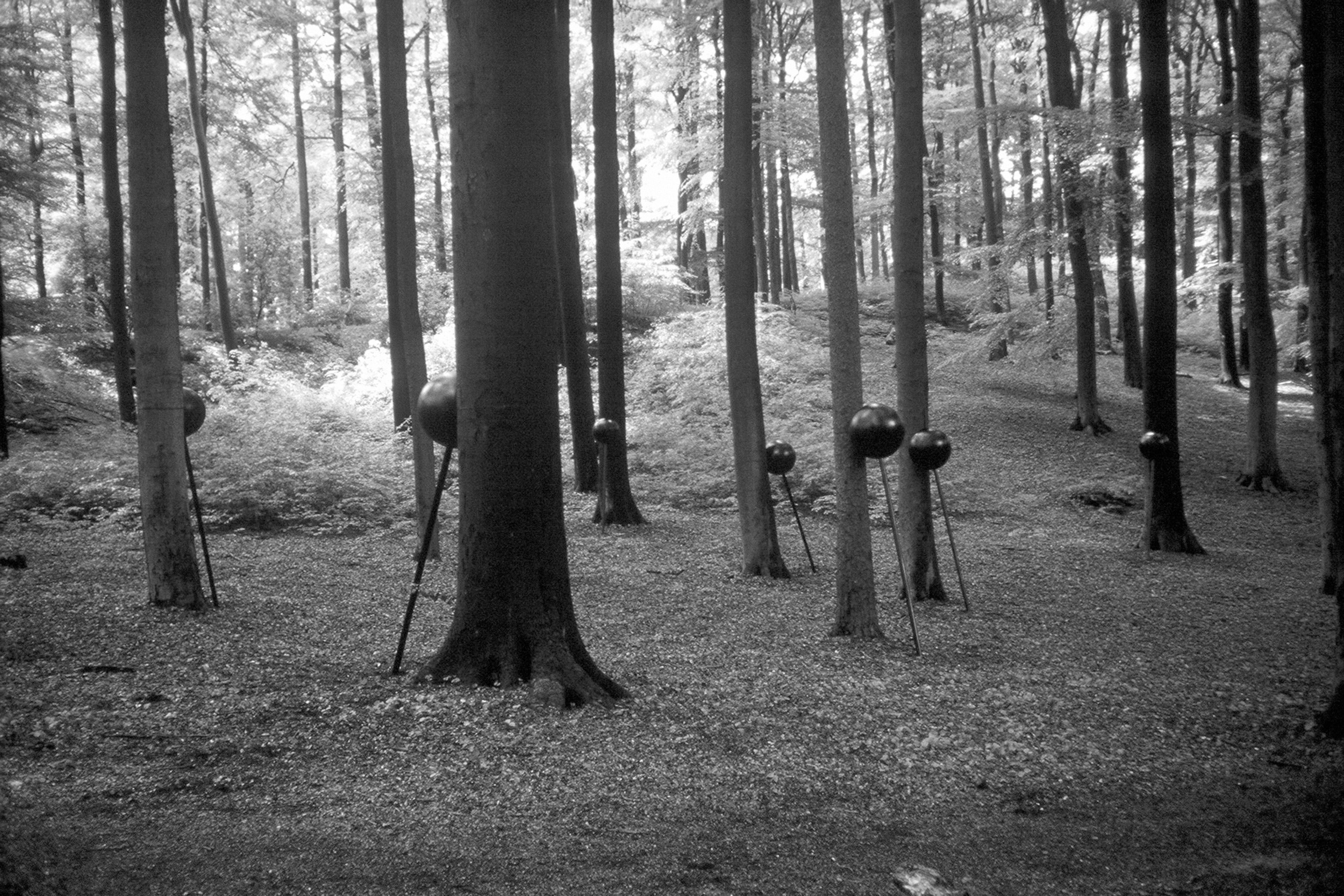 Unborn
2001, steel
9 pieces, each: 325x65x65x
(Sonsbeek 9, Arnhem)
Private Collection, Holland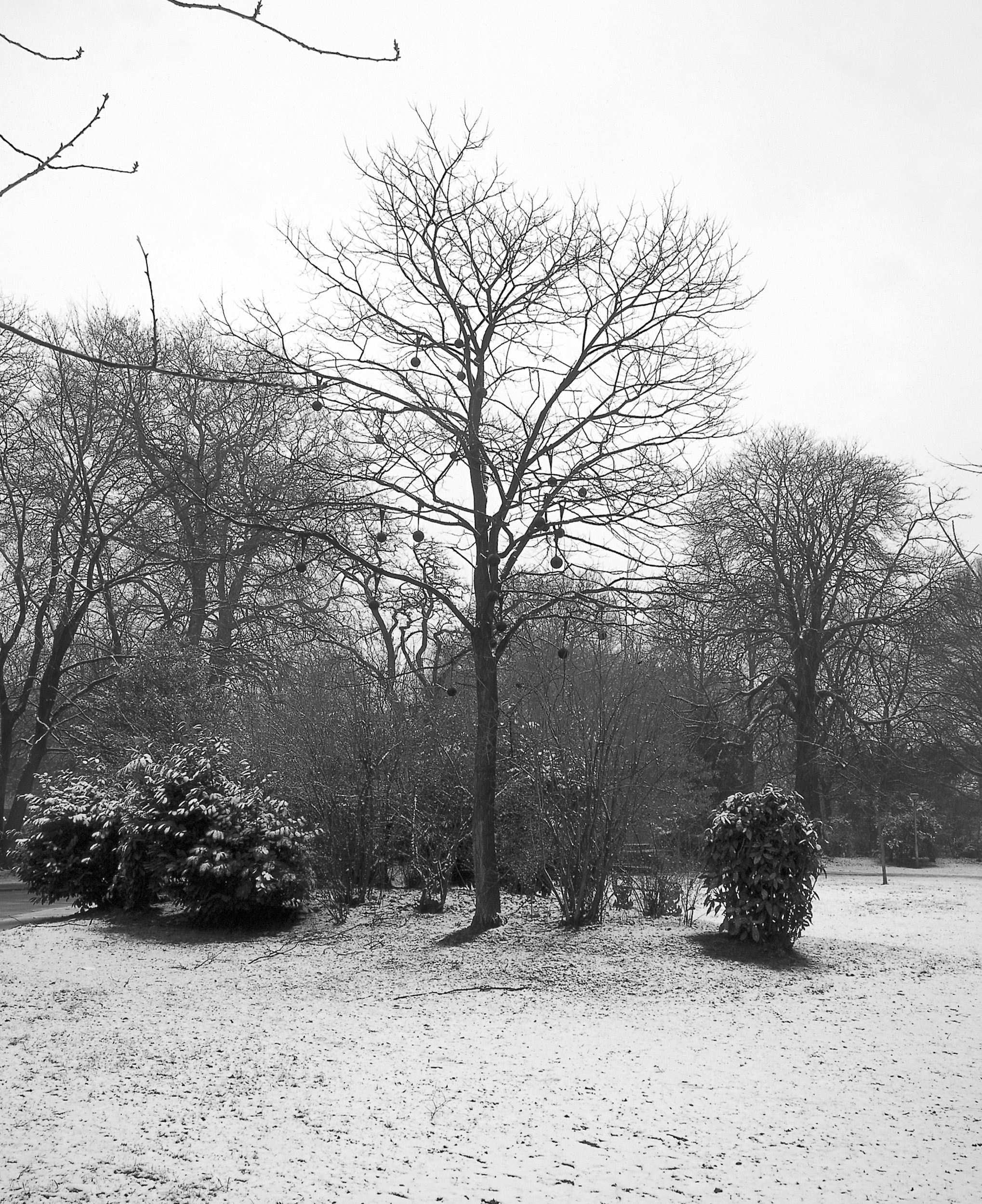 Sick Angel
2000, winter tree, steel and aluminium
26 pieces, each: 60x13x13cm
Coll. S.M.A.K. - Stedelijk Museum voor Actuel Kunst
Gent, Belgium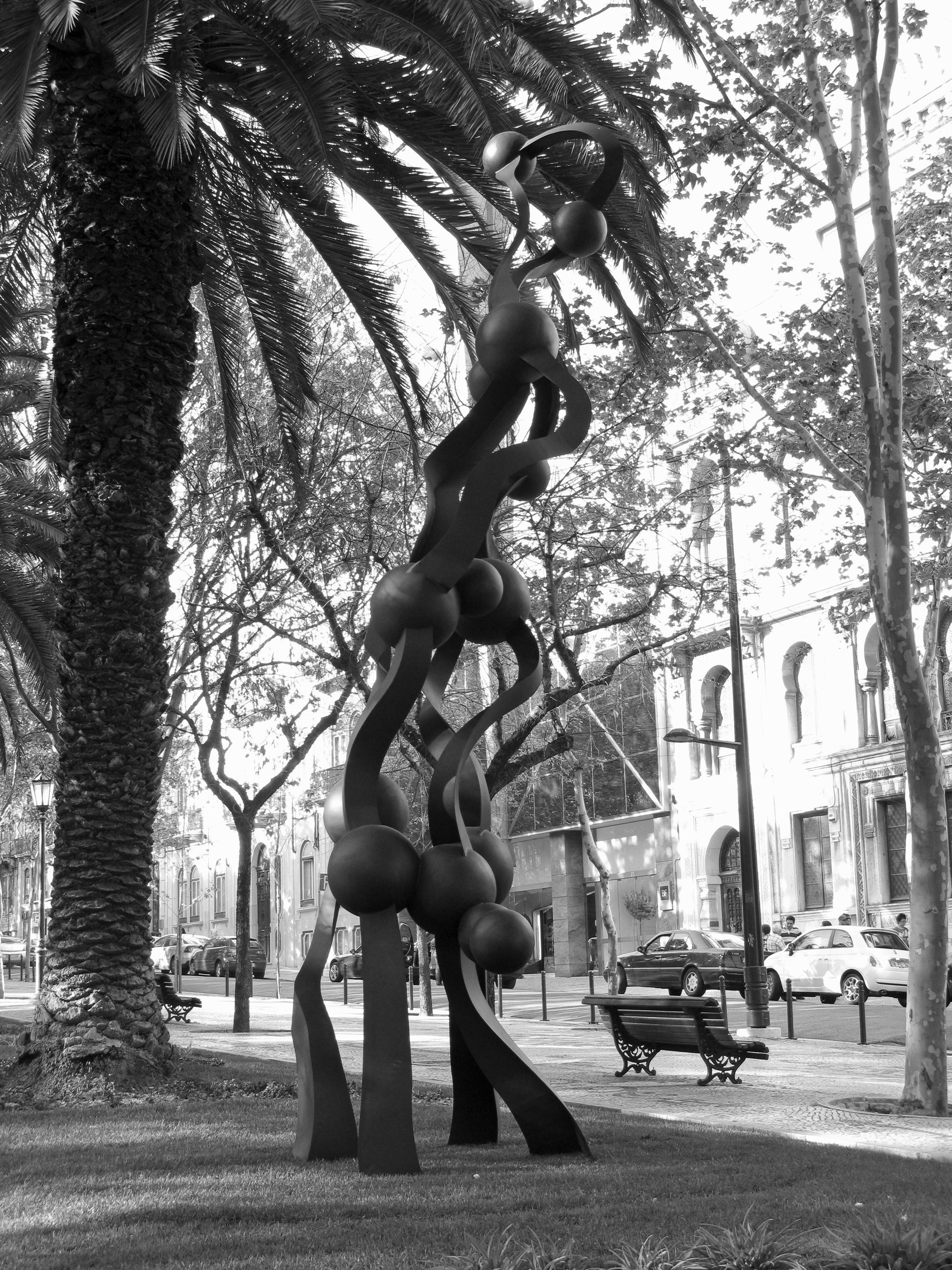 I am like you
2008, steel
580x220x200cm
Avenida da Liberdade, Lisboa
(Coll. PLMJ)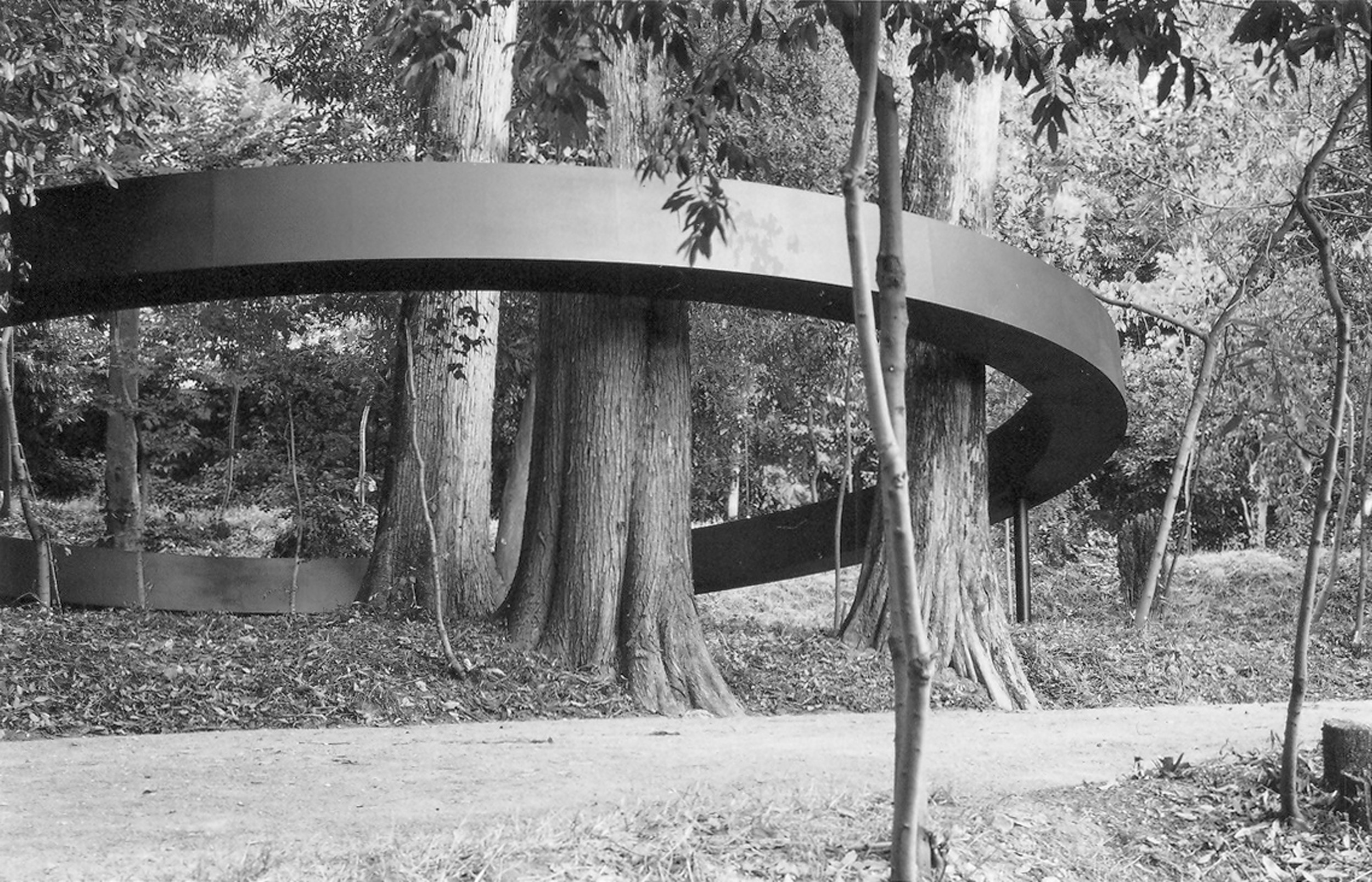 The world becomes silent
2004, steel
50x1000x1000cm
Jardim da Sereia, Coimbra, Portugal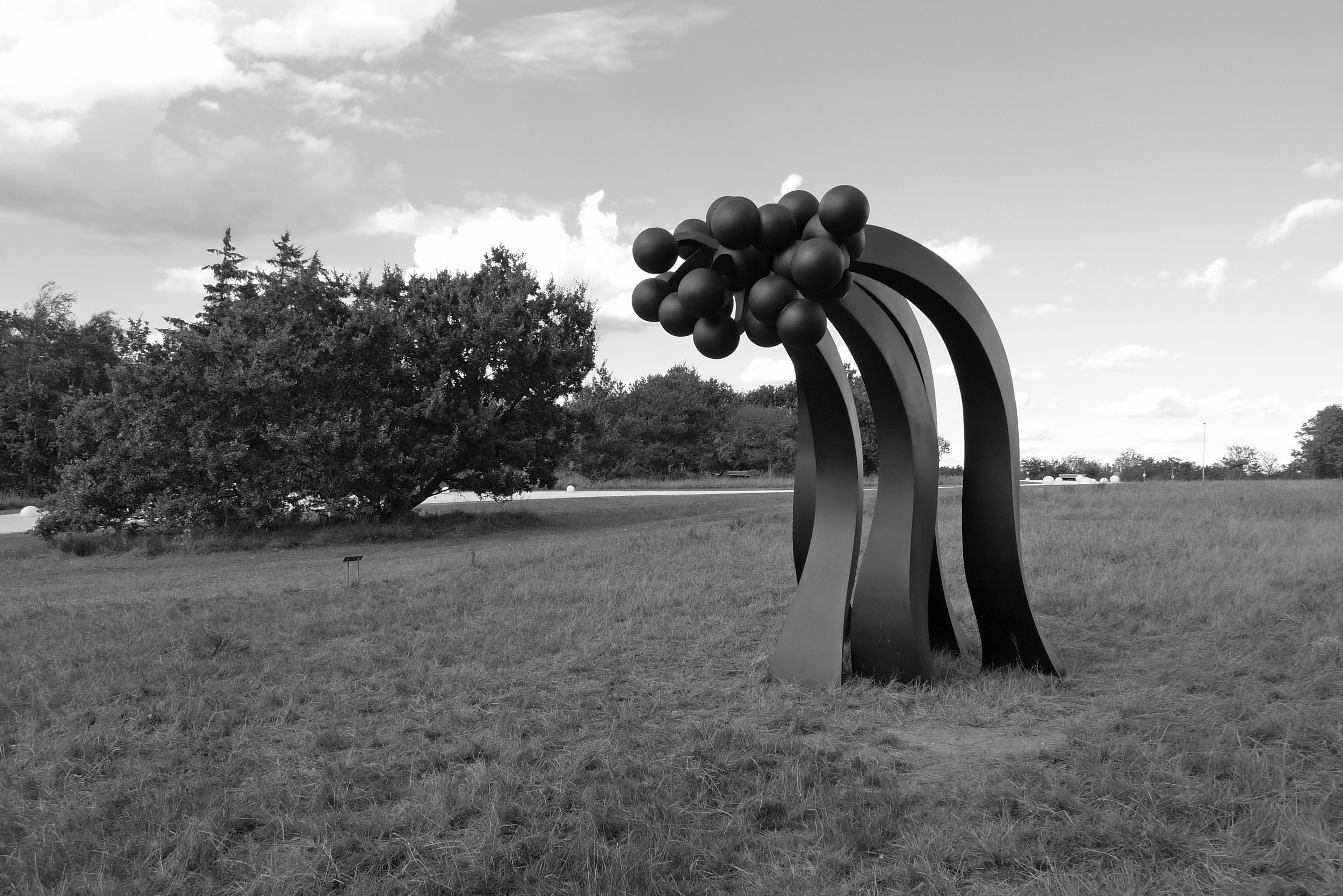 I am your yesterday (and you are my tomorrow)
2010, steel
420x270x354cm
Hjerting Strandpark, Esbjerg, Denmark (Coll. Lida og Oskar Nielsens Fond)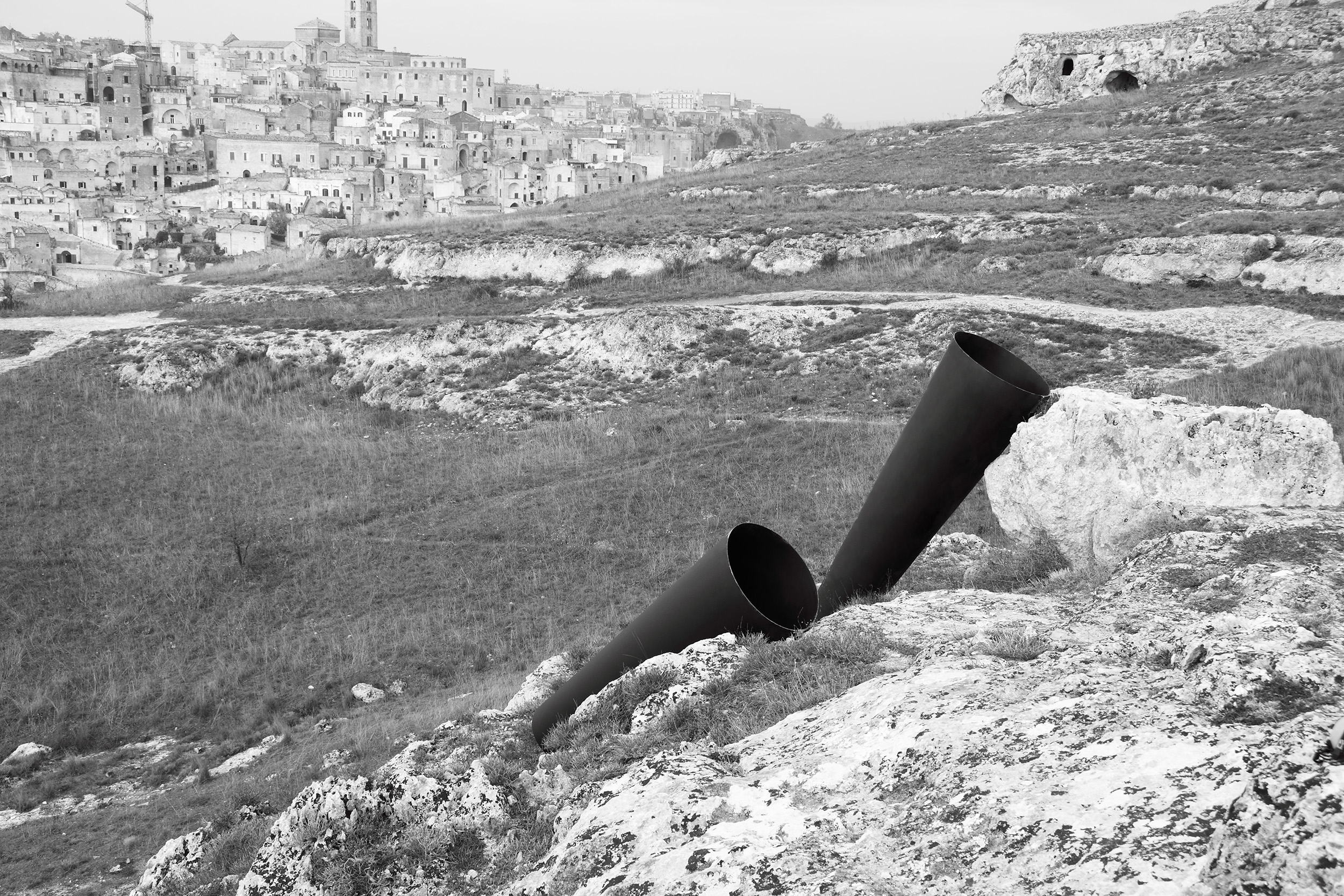 L'oggi cosi lento e lo ieri cosi breve
2011, steel
2 pieces: 252x80x80cm, 200x70x70cm
Exhibition: "Entrate per la porta stretta", Matera, Italy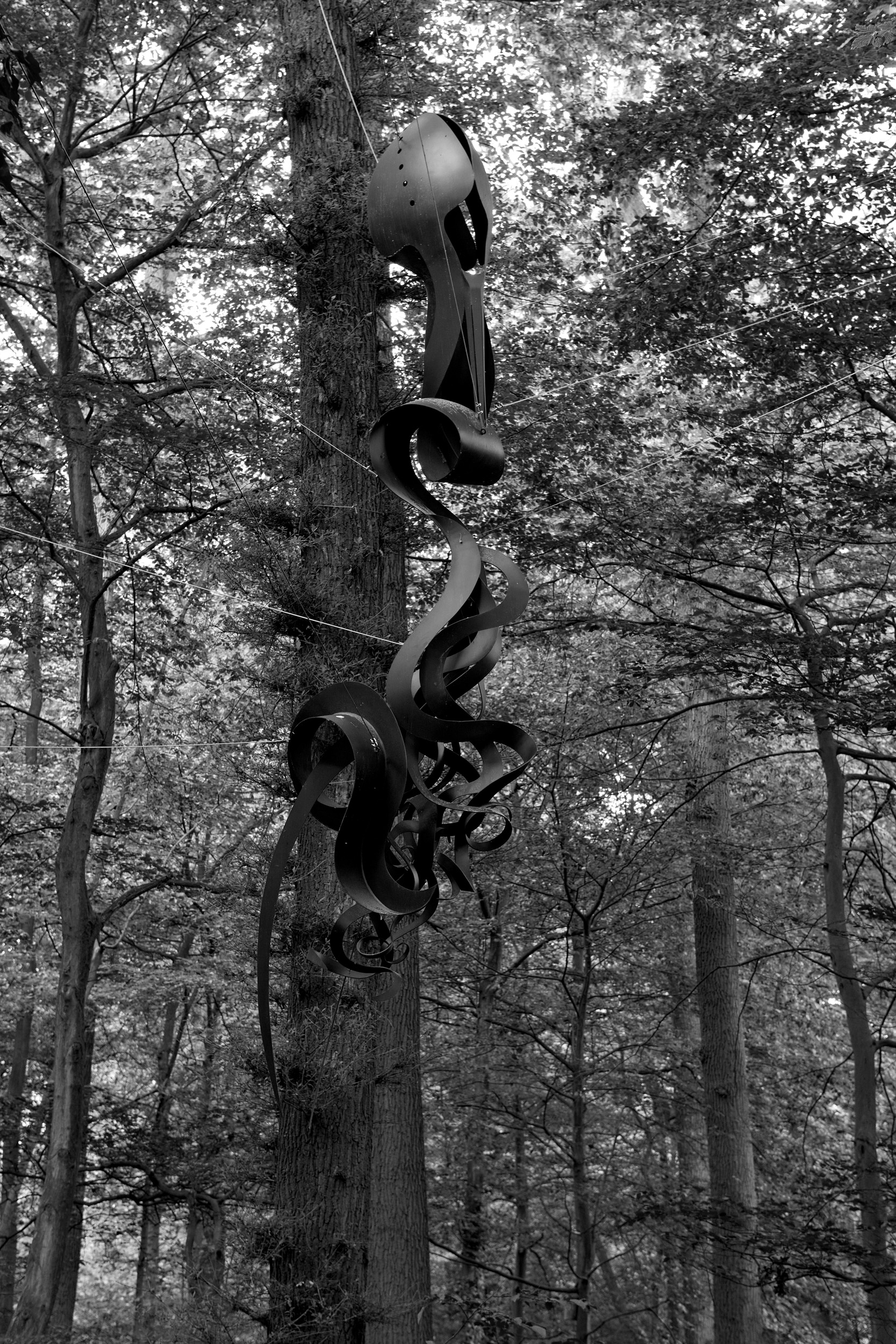 What frightens you so much?
2008/2009, steel
440x92x80cm
(Exhibition: "Colossal", curator: Jan Hoet, Osnabrüker Land, Germany, 2009/2011)
Coll Würth, Künzelsau, Germany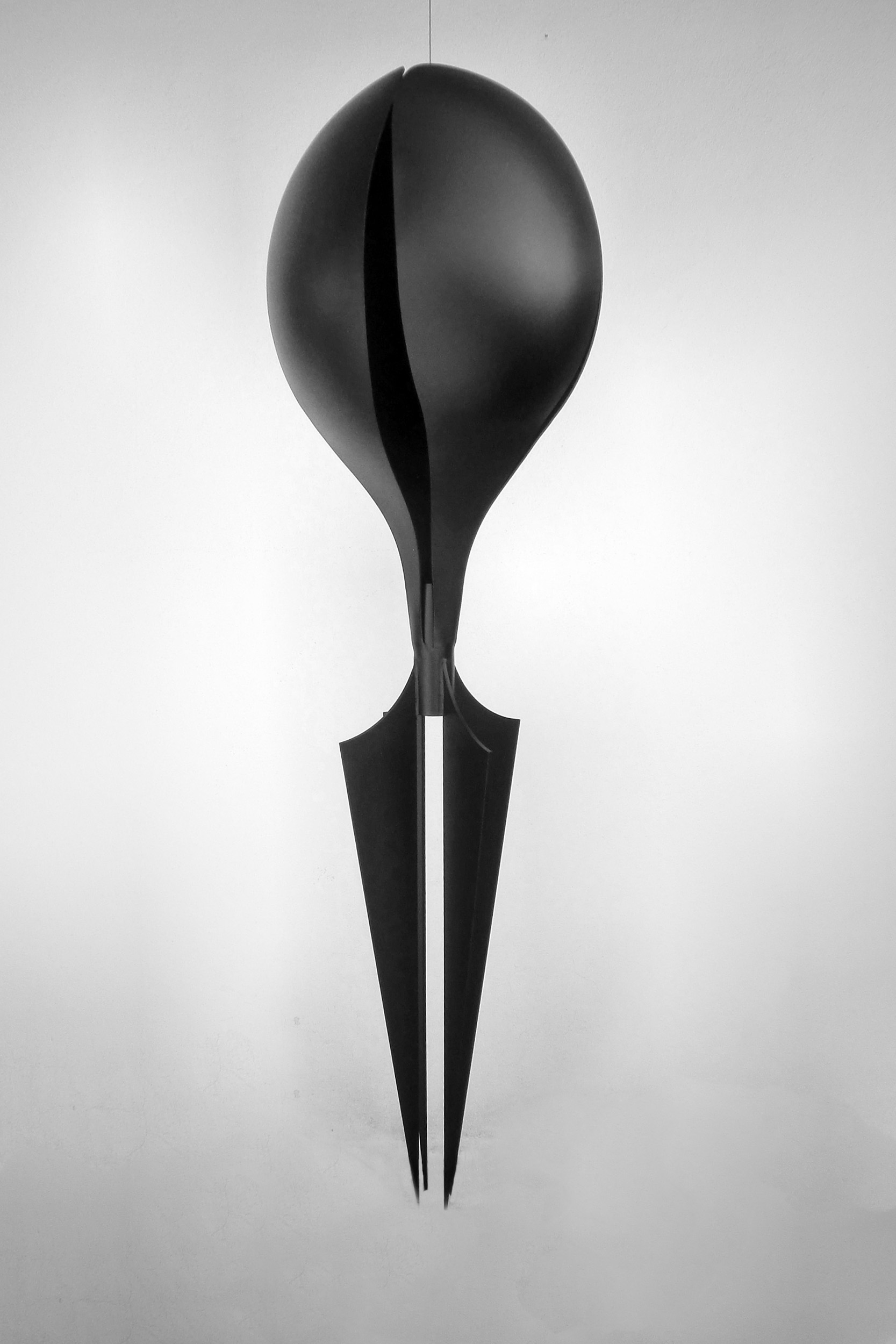 The solitude of Giorgio de Chirico
2011, steel
171,5x48x48xcm
Coll. CGAC - Centro Galego de Arte Contemporanea
Santiago de Compostela, Spain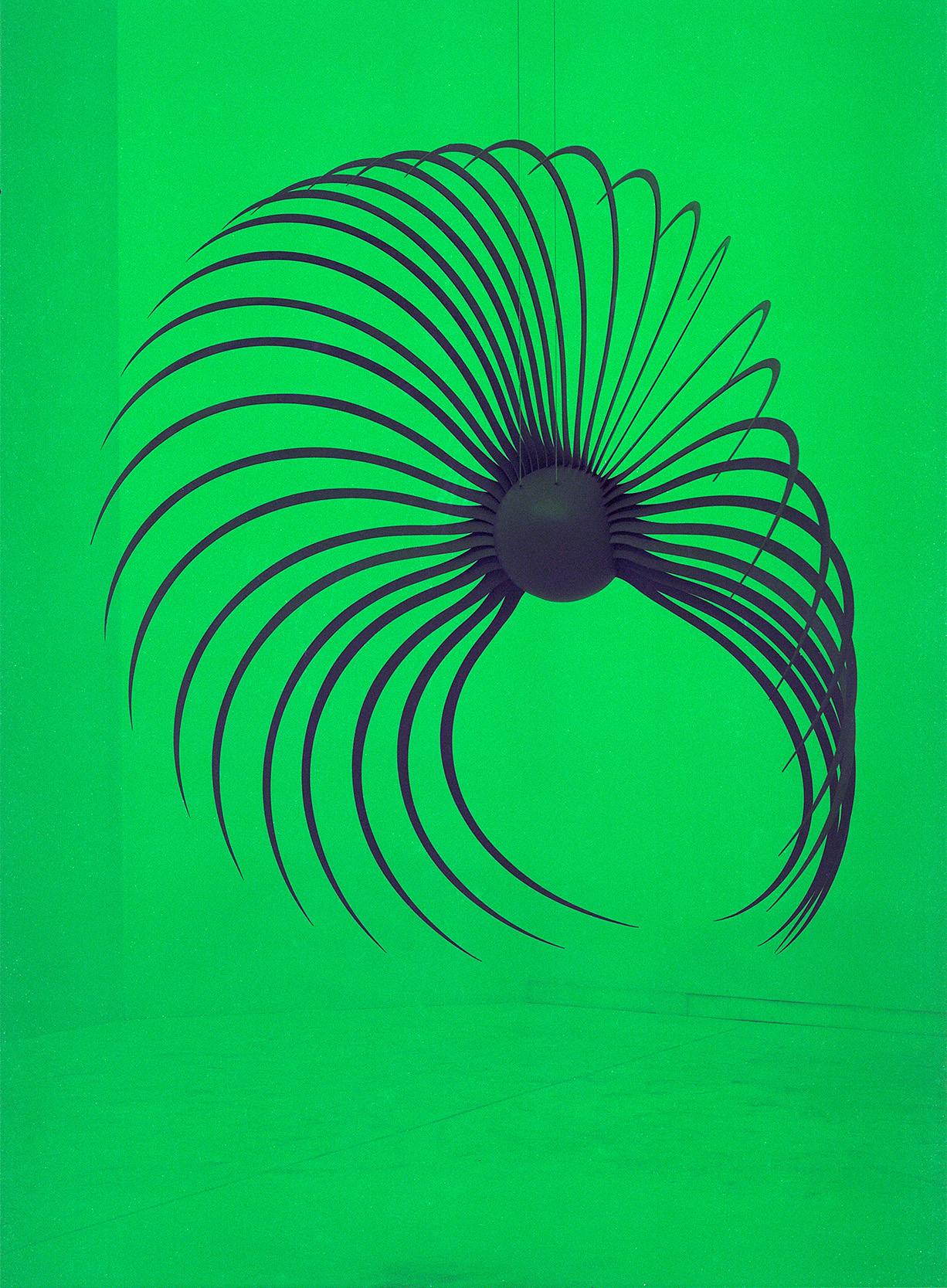 Burning in the forbidden sea
2011, steel, light and recorded voice
(Exhibitions: Five Rings, with Orla Barry, Museu Colecção Berardo, Lisboa (2011)
"Chegar sem partir / Arriving without leaving", Museu de Arte Contemporânea de Serralves, Porto (2022)
Coll. CAM - Fundação Calouste Gulbenkian, Lisboa, Portugal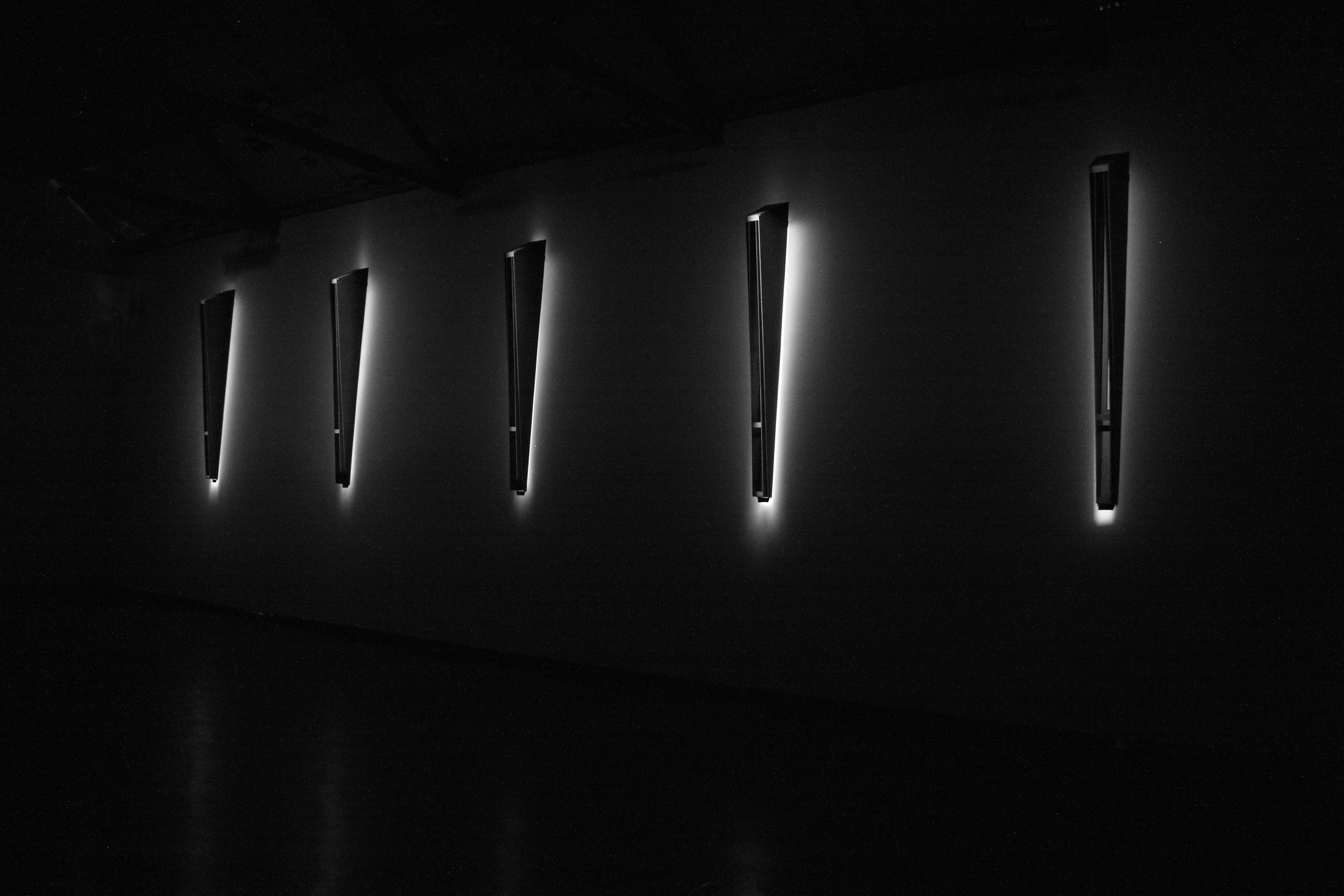 Quiet wound of the yes, knife of the no
2013, steel and light
5 pieces, each: 300x27x78cm
Galeria Filomena Soares, Lisboa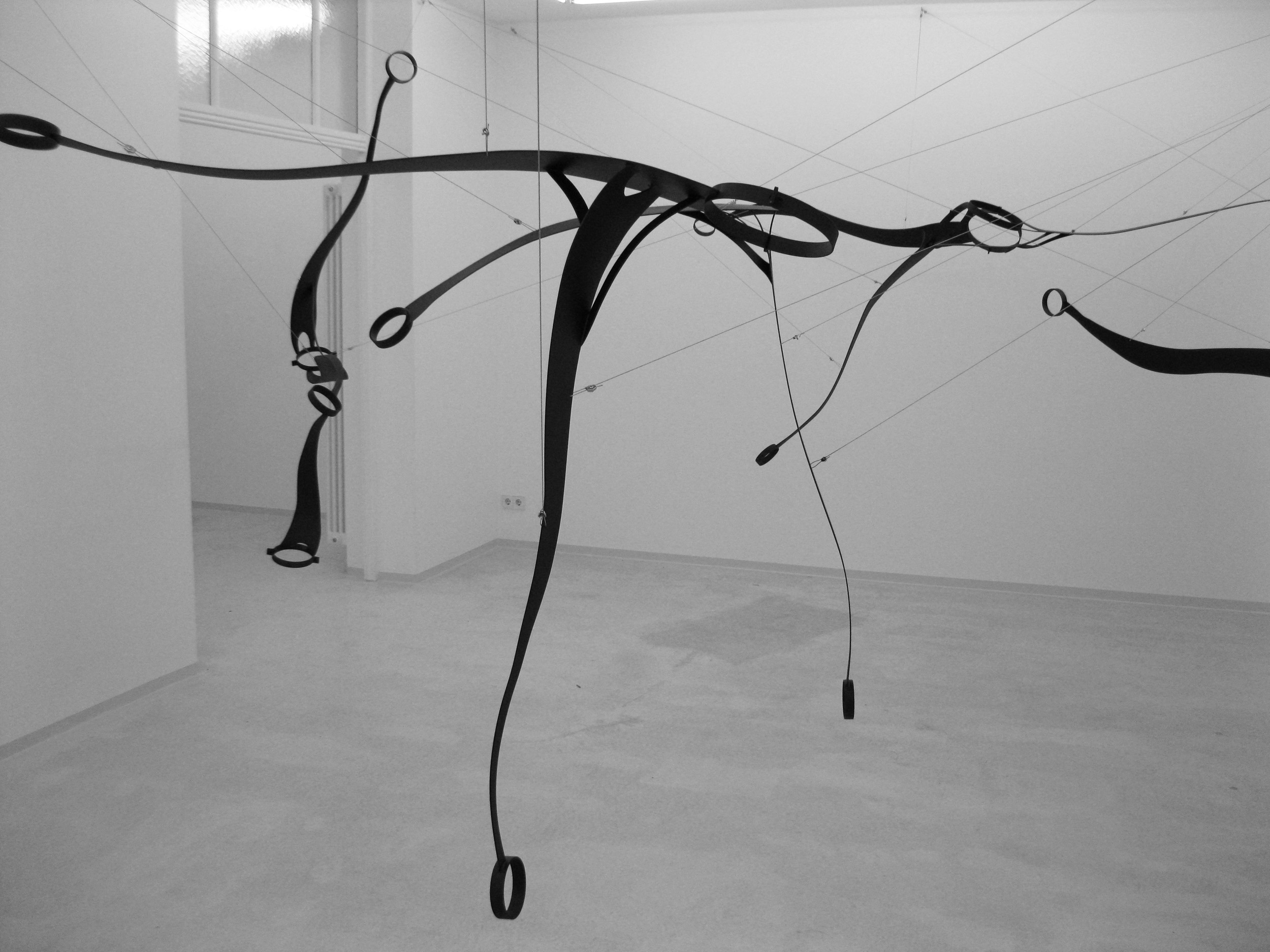 Deine Hände / Nachtblume
2013, steel
Galerie Karin Sachs, Munich / Galerie Ute Parduhn, Düsseldorf, Germany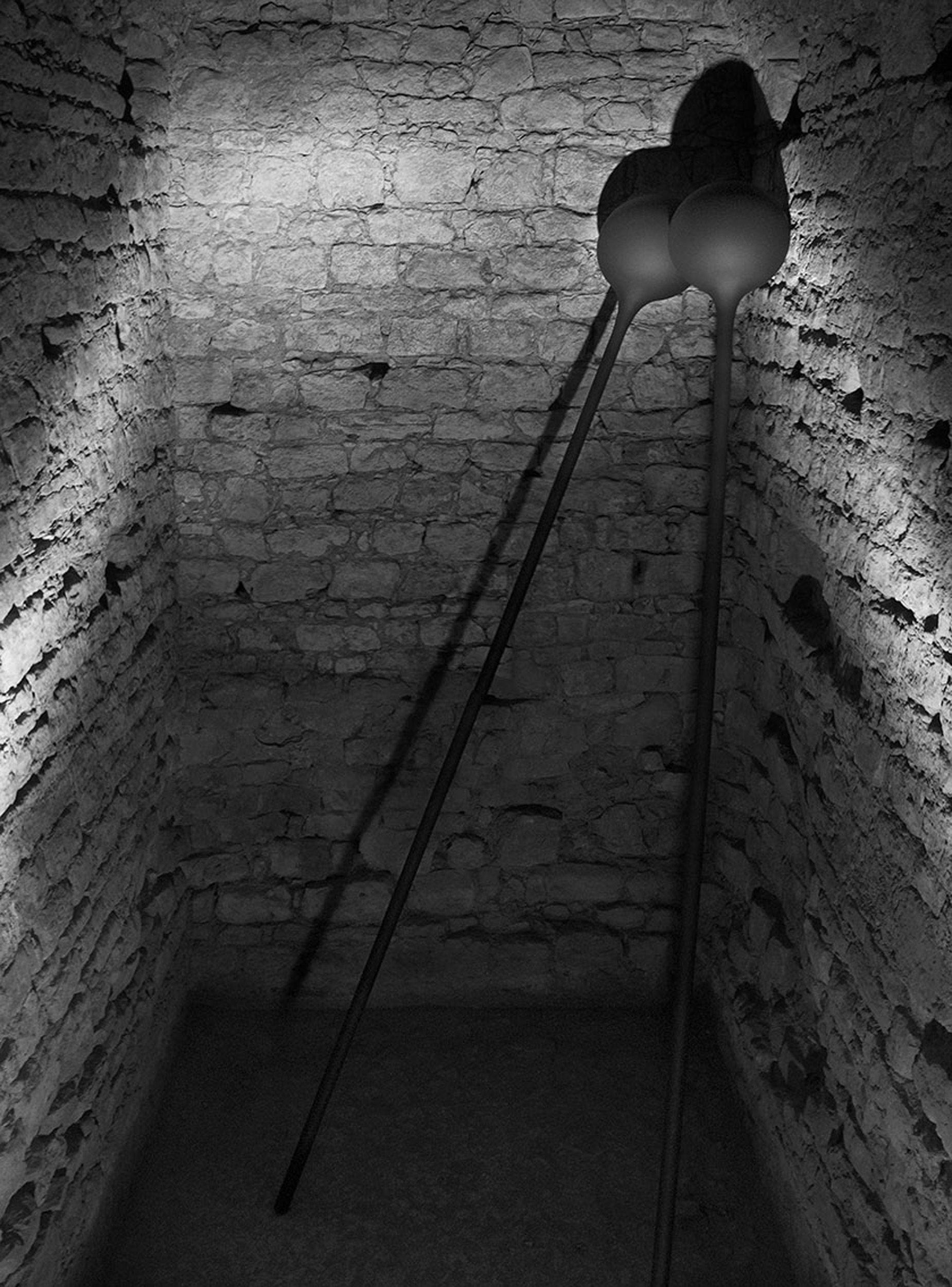 Rumor
2015, steel
2 pieces, each: 480x50x50cm
(Exhibition: Família , with Pedro Costa, Criptopórtico - Museu Nacional Machado de Castro / Anozero Biennial, Coimbra)
Coll. MACRO - Museo d'Arte Contemporanea, Roma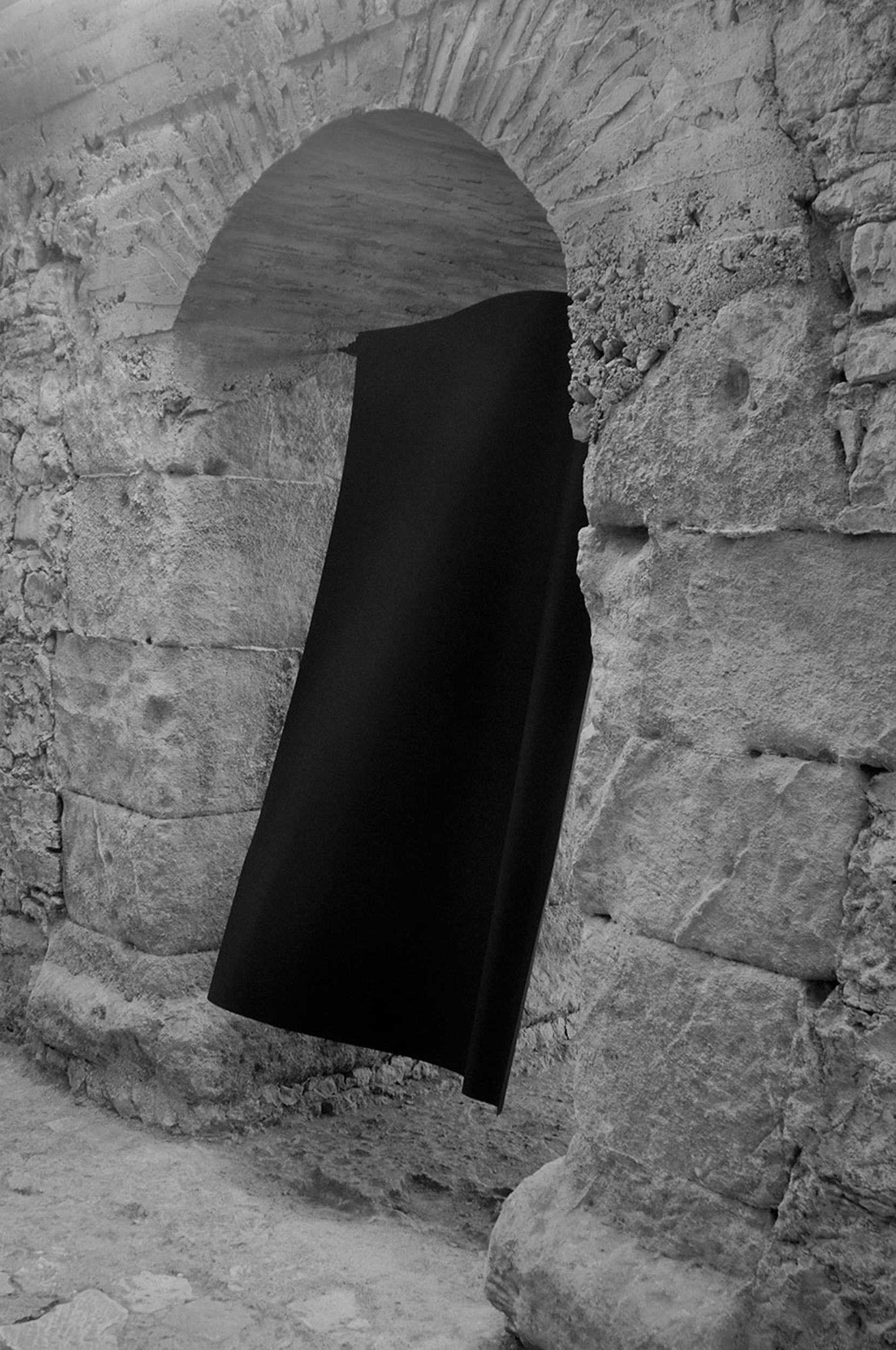 Whisper
2015, steel
180x120x33cm
(Exhibition: Família , with Pedro Costa, Criptopórtico - Museu Nacional Machado de Castro / Anozero Biennial, Coimbra)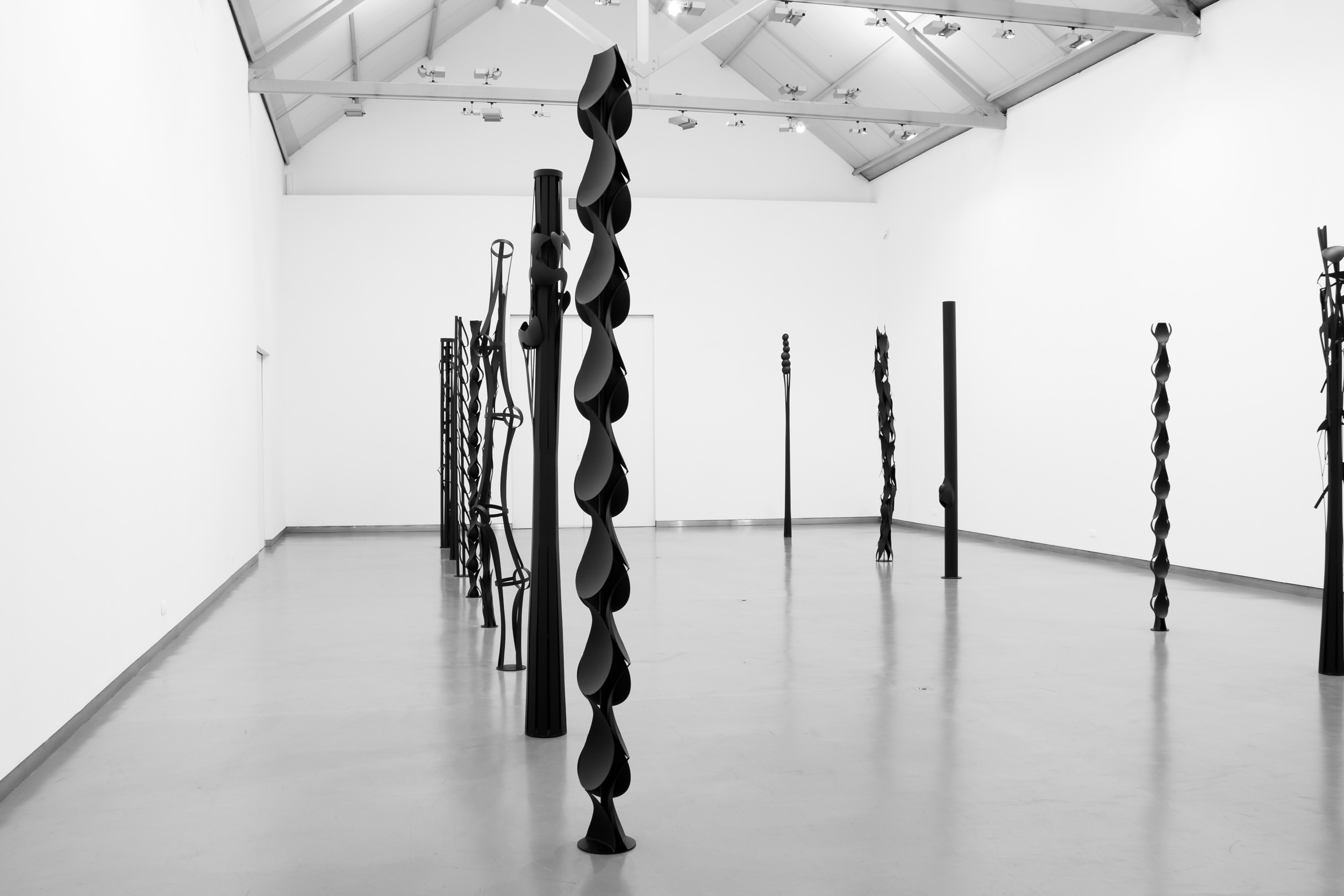 Incêndio / Burning
2017
Galeria Filomena Soares, Lisboa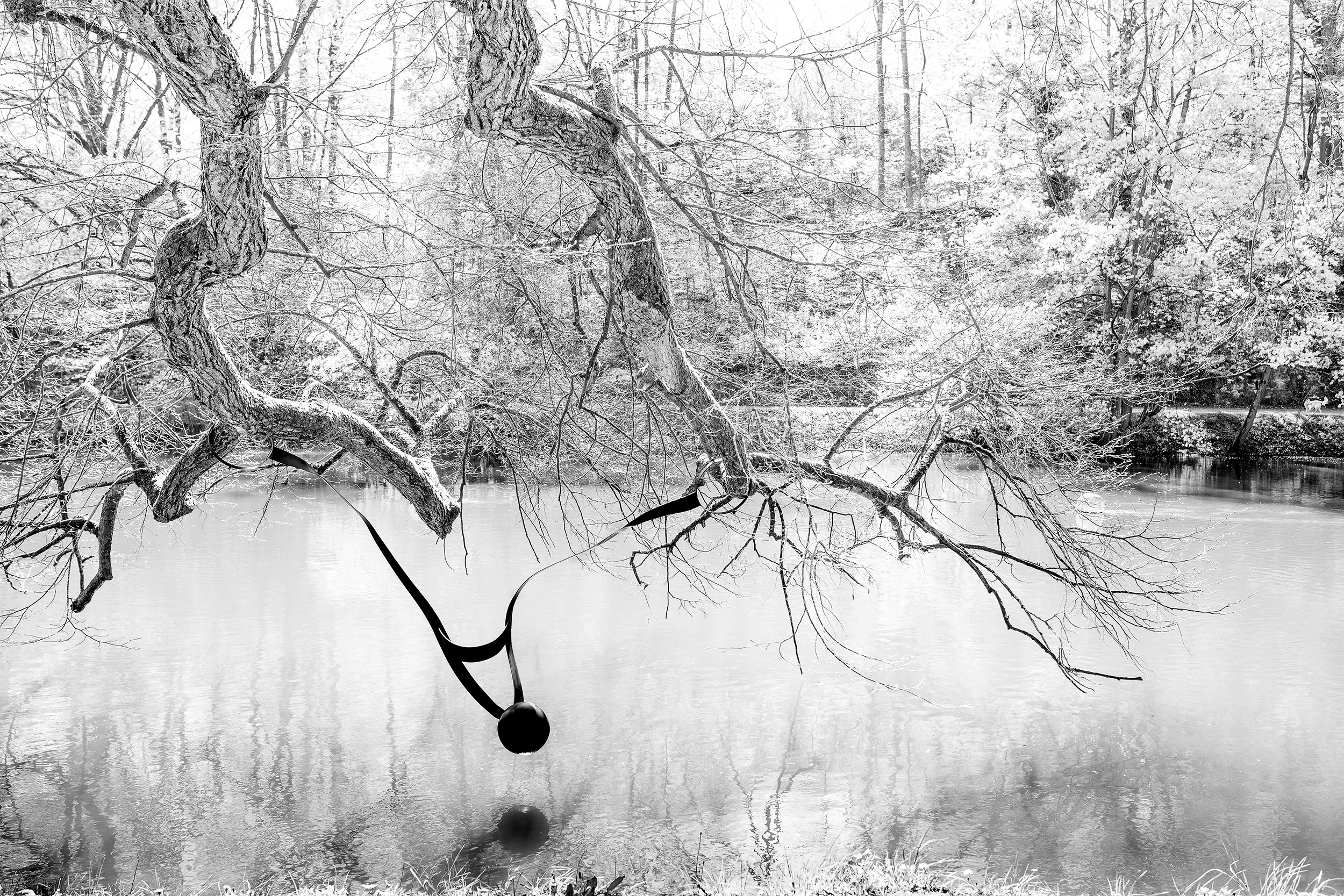 Sheepish moon
2018,steel
277x64x90cm
(Permanent installation after the exhibition "Seelenschatten")
Hain, Bamberg (Germany)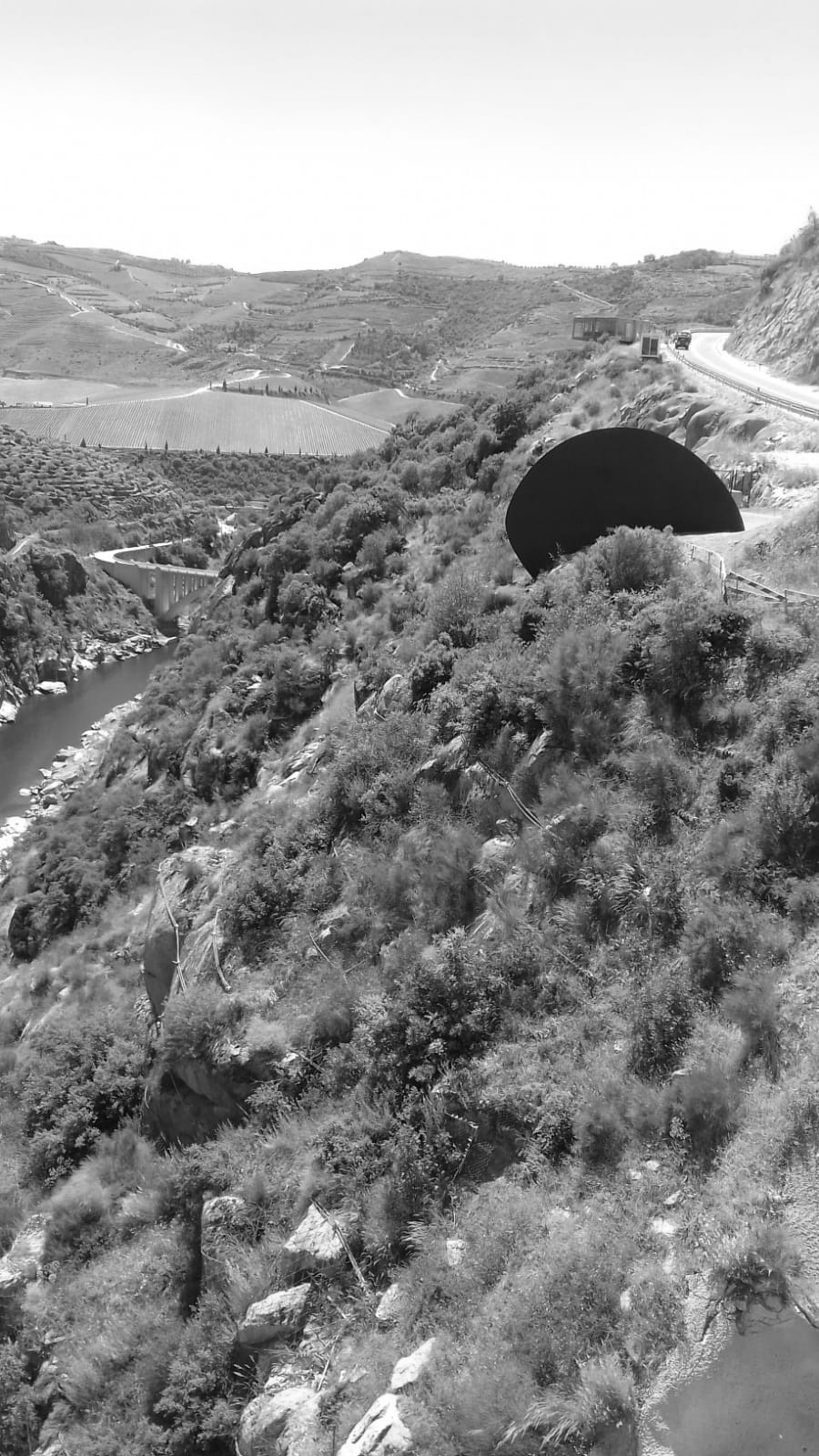 Farewell
2018, steel
650x230x1000cm
(in collaboration with Architect Eduardo Souto de Moura)
Barragem de Foz Tua, Portugal
Coll. EDP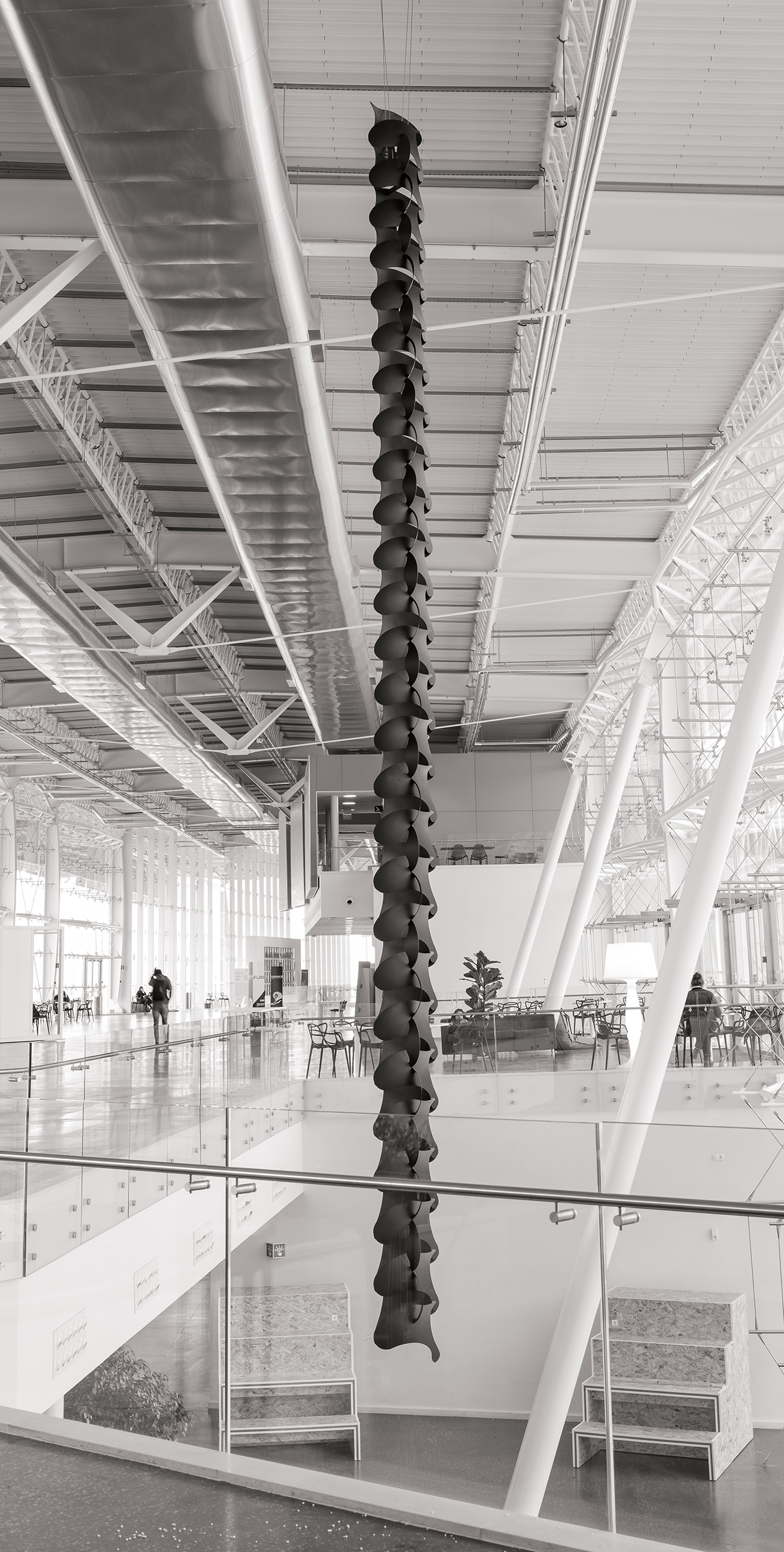 Root
2019, steel
915x43x55cm
Nova SBE, Carcavelos (Portugal)
Donation by Hovione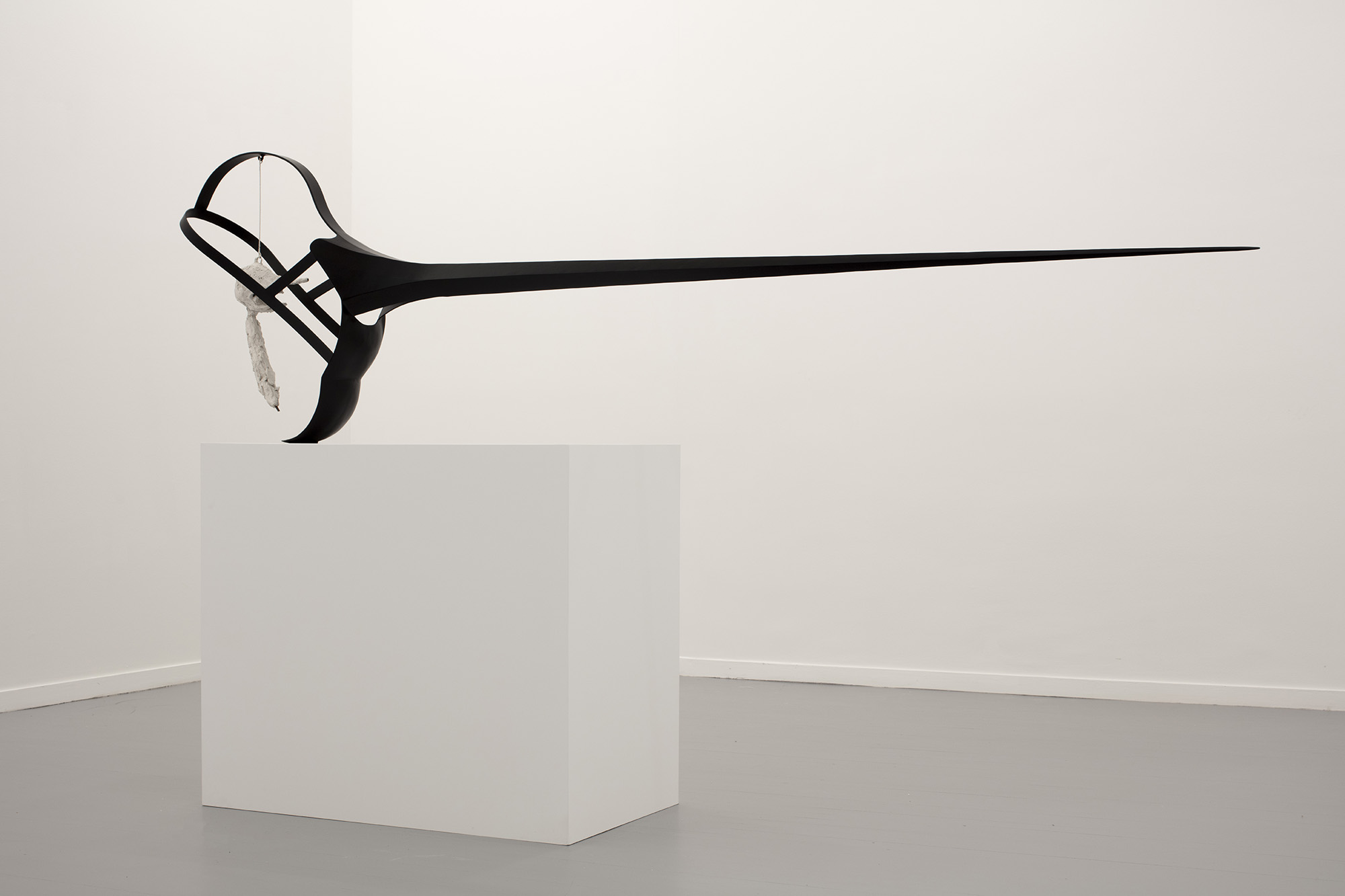 La nuit
2018, steel and plaster sculpture "Le Nez", by Alberto Giacometti
81x29,5x287cm
(Exhibition: "Rui Chafes et Alberto Giacometti - Gris, Vide, Cris", Fondation Calouste Gulbenkian - Délégation en France (with the collaboration of Fondation Giacometti), Paris.
Curator: Helena Freitas
Coll. Fondation Giacometti, Paris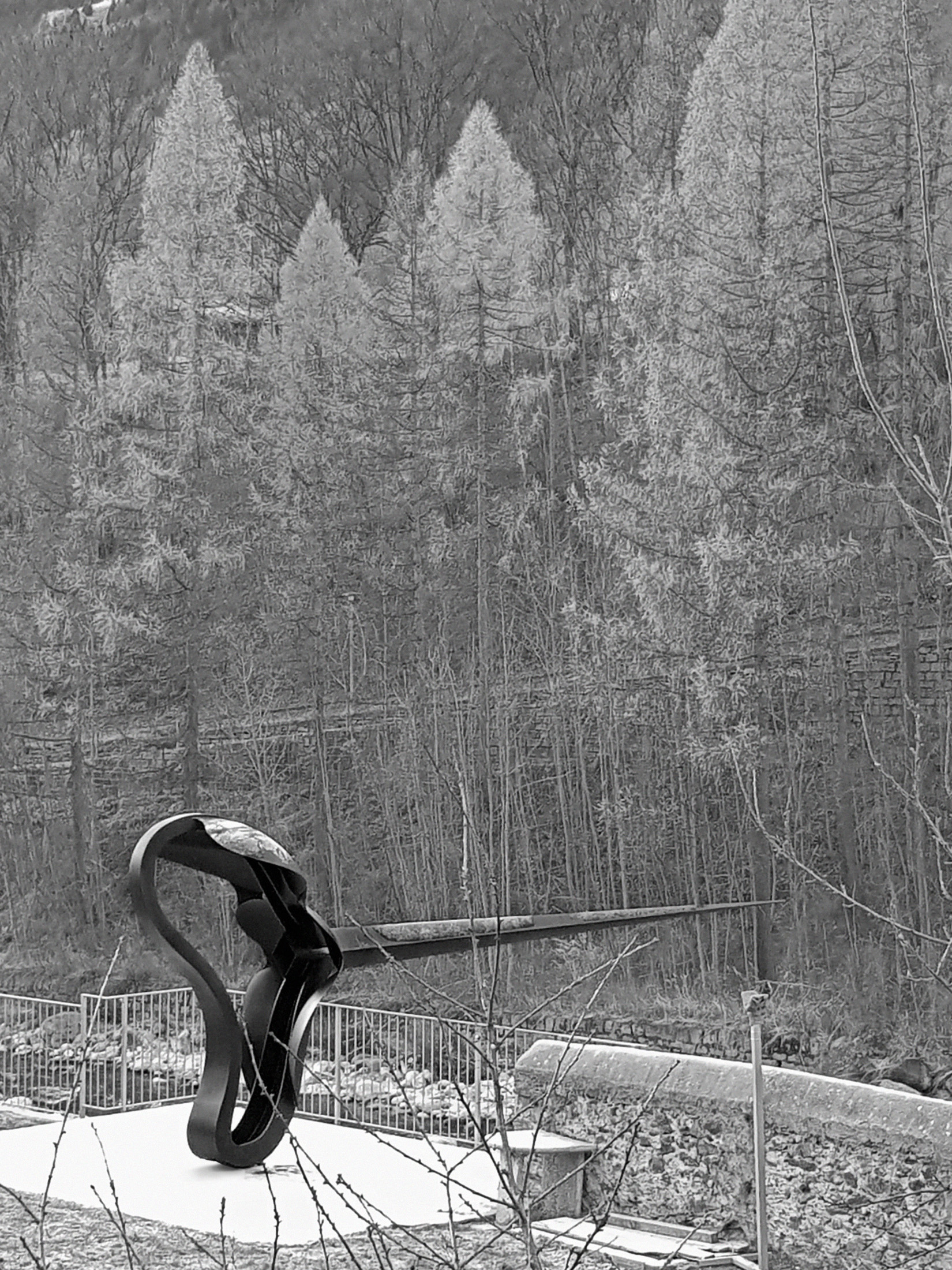 Occhi che non dormono / Sleepless eyes
2020, steel
310 x 160 x 860 cm
Permanent installation at the Fondazione Centro Giacometti, Stampa (Switzerland)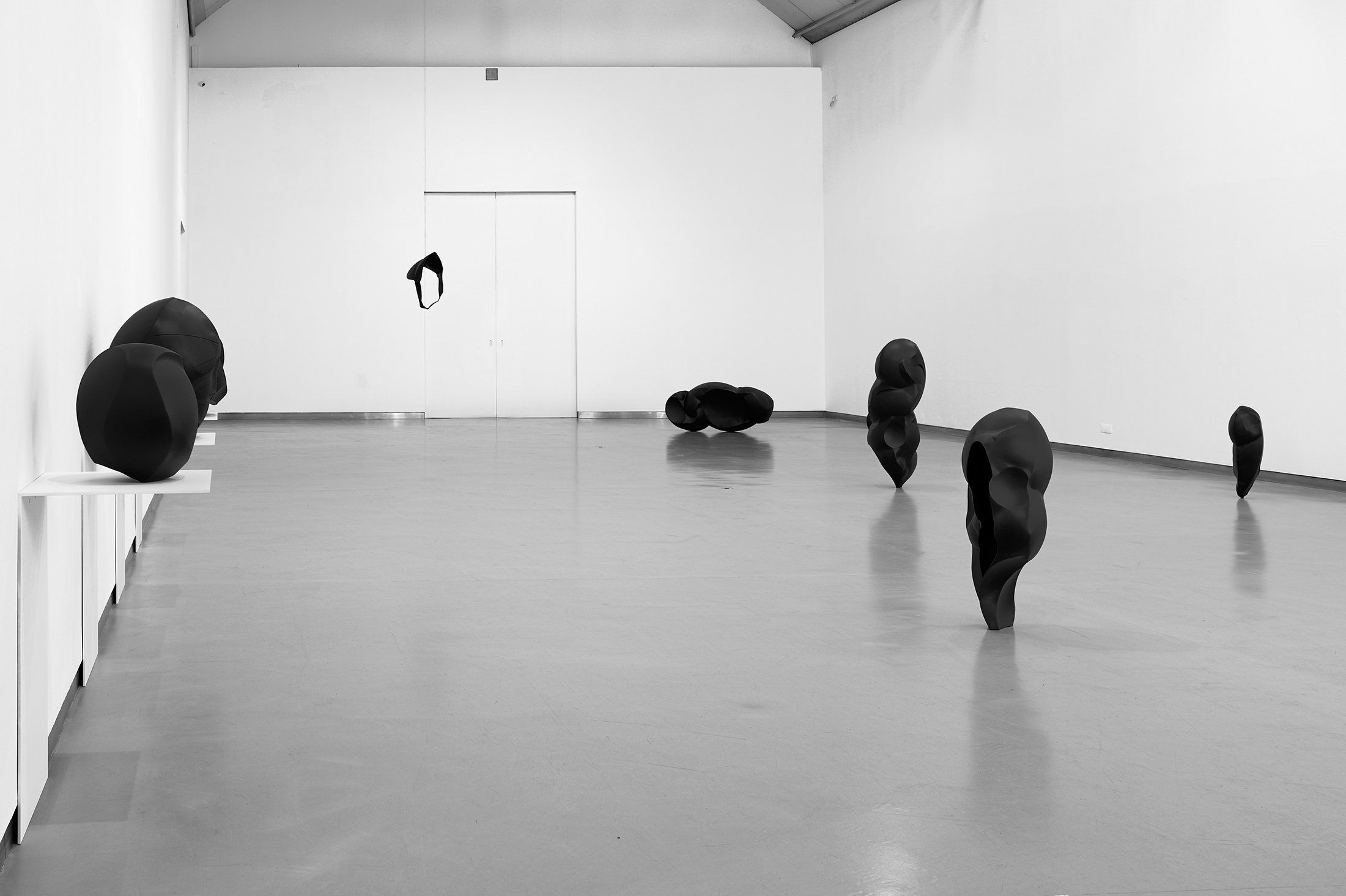 Nada existe / Nothing exists
2021
Galeria Filomena Soares, Lisboa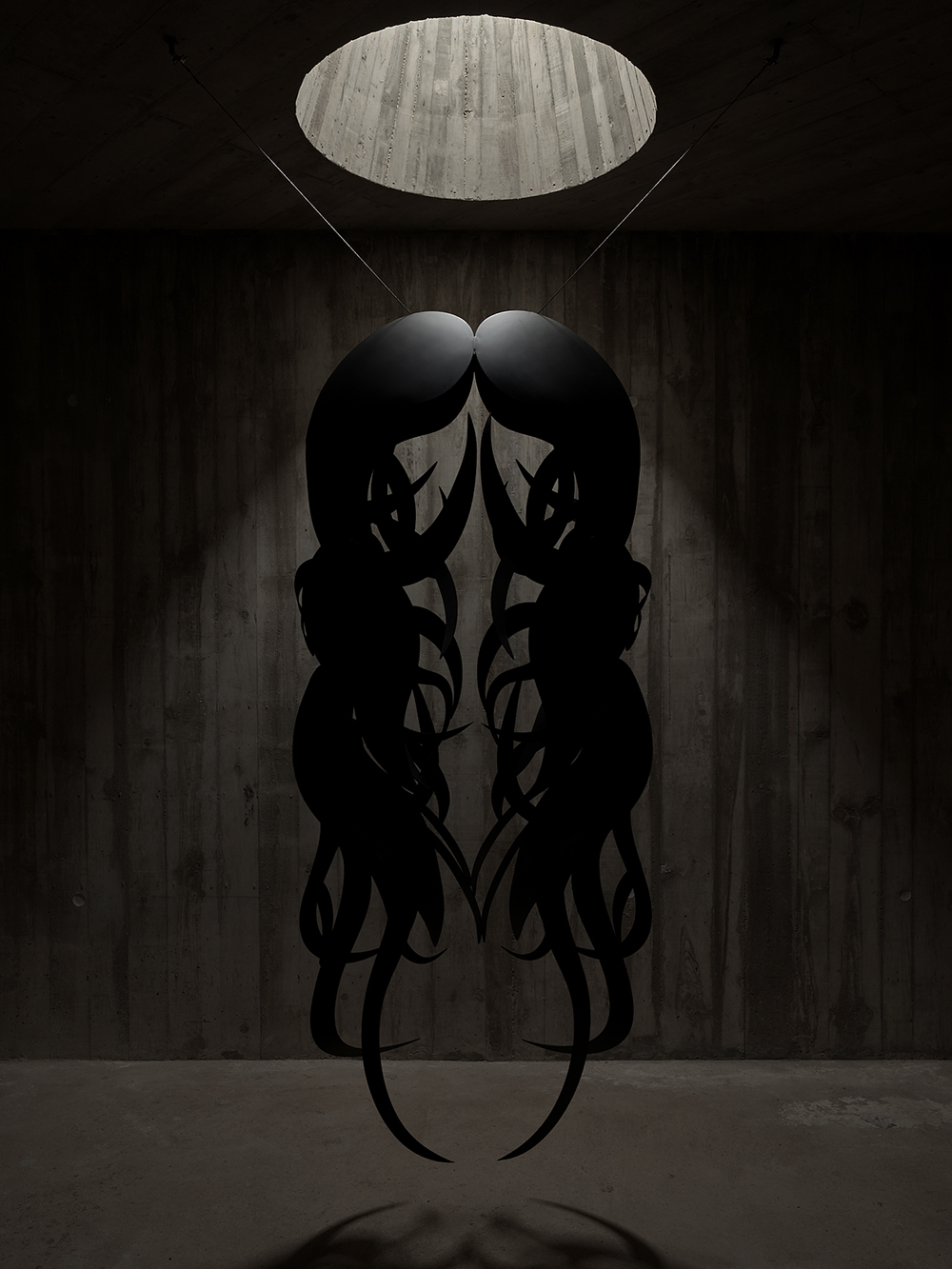 Travessia / Passage
2022, steel and concrete
197 x 86 x 67 cm
Coll. Fundação de Serralves – Museu de Arte Contemporânea, Porto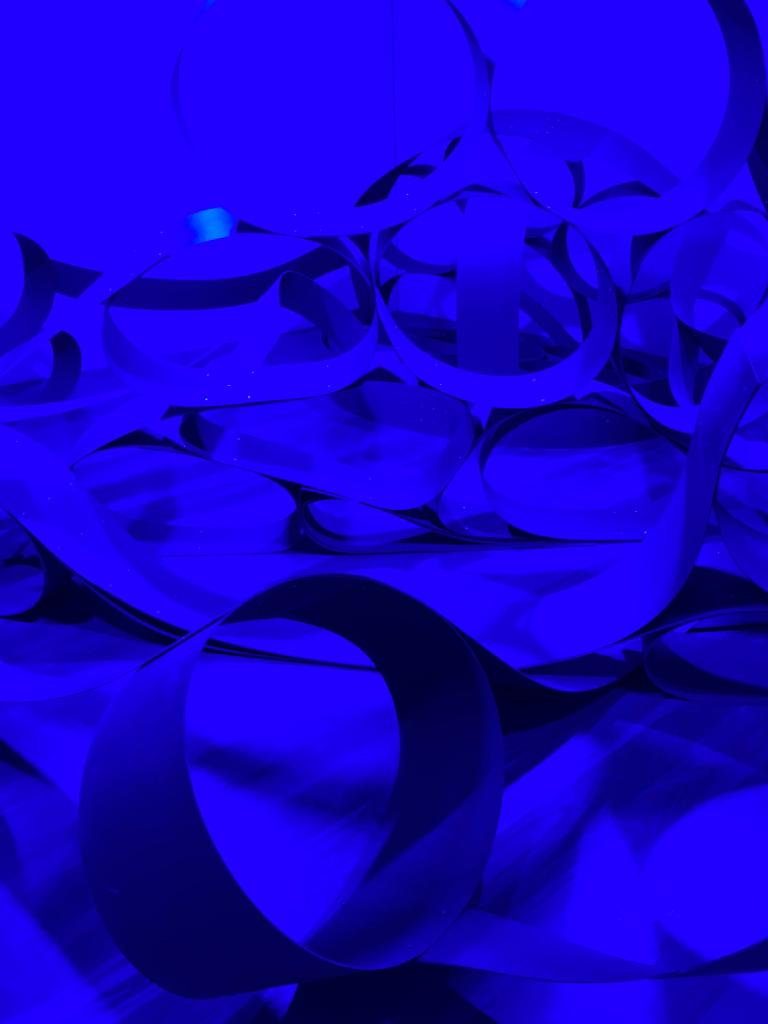 Unless they love you
1987 / 2022, platex and blue light
(new version of the work presented in 1987 at Galeria Leo, Lisbon)
(Exhibition: "Chegar sem partir / Arriving without leaving", Museu de Arte Contemporânea de Serralves, Porto, 2022)